In the next few decades, there will be a significant decrease in arable land globally, and feeding such a rapidly growing population will become increasingly difficult. Using shipping container greenhouses to produce food is another great idea.
Check out this article to see how businesses are using shipping containers for greenhouses and farming. You'll be surprised at the different ways these cargo containers can be used! Today we are going to talk about shipping containers that are being used by urban farmers to grow food in vertical farms all over the world, regardless of the environment.
Growers benefit immensely from shipping container greenhouses, as these innovative and sustainable structures drastically reduce energy costs. By modifying the containers and incorporating solar power, they maintain consistent temperatures with minimal land usage for cultivation. Plus, their repurposed materials make them eco-friendly while also being transportable to fit into conventional spaces. Moreover, compared to traditional greenhouses they are more resilient – providing growers with endless advantages that can be readily enjoyed!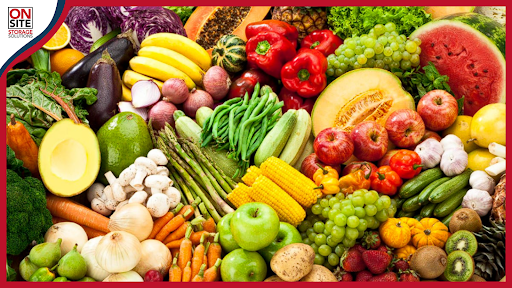 If you're looking to get into horticulture but are limited in space, shipping container greenhouses are the way to go. These containers can be modified to provide a temporary or permanent growing area in virtually any location. With only a power source, water, and some flat space, you can grow food anywhere. And because cargo containers stack on top of each other, this garden is easily scalable to meet any future demand.
Container greenhouses can appear practically anywhere in an urban environment – on top of buildings, in vacant parking lots, or even a small plot inside a warehouse. The only limit is your imagination.
Benefits of Shipping Container Greenhouses
The benefits of shipping container greenhouses are diverse. They allow farmers to have a year-round growing season, they can control variables for taste, and they provide hyper-local produce to communities. Hydroponic shipping container farms may also provide a lot more. Let's take a look at some of the greatest advantages of growing with shipping container greenhouses.
Grow Crops in Urban Areas
In metropolitan areas where space is limited, shipping container greenhouses have become popular. You don't need a huge farm to have a container garden. A 20 ft sized container is all you need to grow your own fresh food. This brings people closer to the food they eat and helps to minimize several of the major environmental drawbacks associated with conventional agriculture.
Being so far away from necessary equipment and help can make life difficult for farmers who live in rural areas. Forget about conventional agriculture; shipping container greenhouses provide a full solution that includes farming systems and environmental control. Drip irrigation or glass panels can help to create ideal circumstances by reducing or even eliminating daily chores. All you need is access to water and electricity. This enables someone without a lot of food to produce their own fresh fruit and enjoy life as a contemporary farmer.
Earth-Friendly Shipping Container Greenhouse
Using shipping containers as greenhouses are considered eco-friendly because they are made of recycled materials, reducing the number of new resources needed for construction. Additionally, shipping containers are highly insulated and airtight, making them extremely energy efficient and helping to reduce heating costs in cold climates. They can also be used to collect rain and gray water from a roof or driveway for use in irrigating plants, further reducing the need for additional water sources. Finally, when not in use, shipping containers create a secure space where garden tools and other items can be stored safely, eliminating the need to construct an additional structure.
Controlled Environments in Shipping Container Farms
With the proper insulation and equipment, a well-insulated and well-equipped shipping container greenhouse can produce fresh food in the most severe climates. You'll also have sensor data that are fed to a hydroponic system, allowing you to grow food all year round. With the right lighting and nutrients, you can recreate almost any kind of growing environment in a shipping container. Automated systems make it easy to measure nutrients and time lighting cycles so that you don't have to guess.
How Do Shipping Container Greenhouses Work?
The container is the foundation of every shipping container greenhouse. When starting out, potential indoor farmers will benefit from purchasing or leasing containers. There are many different styles to choose from, so you're bound to find one that fits your farm perfectly.
The plants are put in containers with some cutting-edge technology to keep them at their ideal growing state. Controlled environment agriculture, or CEA, is a method used in container farms. CEA systems are year-round environmentalists that take into account various factors to provide the perfect conditions for plants. They do so by monitoring:
Temperature

Humidity

Carbon dioxide

Light

Nutrients
These measures are tracked and altered as needed by a computer system. You may even operate most systems remotely using a smartphone. This high-tech solution to food production is packed with plants and can be set up almost anywhere.
The layout of an Indoor Farm in a Container
If you want to make the most of your shipping container farm, it's important to use vertical space. This advantage gives containers another edge when competing against traditional farms.
People are mainly interested in shipping container greenhouses because of vertical farming. With this method, there are stacked layers of plant trays that utilize growing space efficiently while also being relatively hands-off for the farmer. This automation creates an alluring experience for entrepreneurs and farmers alike.
Stacking Vertical Growing Containers
Taking the idea of vertical even further, you can stack vertical growing containers on one another. Because manufacturers build shipping containers with vertical storage in mind, farmers can create one-of-a-kind custom farms as high as the sky.
Savvy shoppers planning a vertical growing empire might even buy in bulk to save on capital. From there, building up is all a matter of joining two containers together.
What size and type of storage container greenhouse are ideal for your needs?
If you're considering starting your own greenhouse using shipping containers, you may be wondering which size and type of container are best. The following examples of container farming technology should give you some idea of what can be achieved with your shipping container.
The Growtainer is a product that surfaced from the collaboration between Texas A&M AgriLife Research, Greentech Agro LLC, Clinton Global Initiative, and Phillips. It is described as the "portable farm of the future" by those who have seen it.
Growtainers are large, modified shipping containers that have been outfitted to grow fruits and vegetables. They come with their own branded Grow Racks, which allows for customized crop-specific vertical production. The package includes a computerized controller, ozone-treated water, and a CO2-enriched growing room– everything you need to get started. The following plants can be cultivated in containers:
Fresh herbs

Fresh produce

Leafy greens

Broadleaf and root vegetables
Freight Farms focuses on sustainability and reducing carbon footprints by growing produce hydroponically inside of second-hand shipping containers equipped with LED lighting, known as 'The Leafy Green Machine'. This allows them to use significantly less water than traditional farming methods while still producing a large number of high-quality crops.
These modified containers allow for agricultural production on a commercial scale to be brought to local markets, regardless of location. For the tech-savvy, things really start to get interesting when each container is controllable from the cloud. With video access and settings to control the growing environment, you can customize every aspect of your plant's development.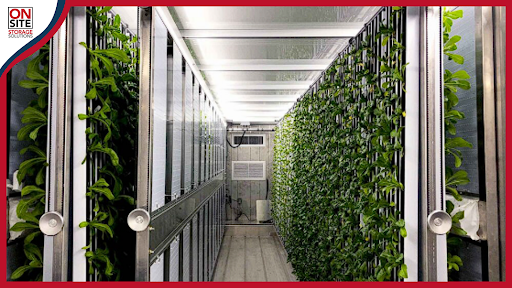 You may even be tipped off on your phone when anything changes in the container, or simply watch your plants develop as you commute to work. Their business plan includes all the materials necessary for running a successful Leafy Green Machines farm, from fertilizer to seeds and nutrients.
Their customers include small community growers who produce vegetables for personal use all the way up to large commercial operations growing for fresh food markets.
The Urban Farm Unit is a slightly different take on the traditional greenhouse, combining it with a 20-foot modified open-top shipping container. This design makes use of aquaponics and micro-methanation technology, meaning that anyone could theoretically attempt to replicate this by themselves.
You can make your own container greenhouse by utilizing already existing hydroponic systems, industrial greenhouse parts, an open-top bin, and scaffolding. The design of the system is such that it does not require external water or fertilizer sources – instead, water is recirculated through the aquaponic system, and fish provide all the nutrients needed to keep plants healthy. This closed-loop approach means that the whole system can be run organically.
Modular Farms Co is a company based in Australia that develops products to assist you to succeed in any climate. This modular farm system eliminates the need for supplementary components in your farming solution. Forget about messy rooms and glass roofs! Vertical farming in this technology means that anybody may cultivate nutritious plants vertically – anywhere on the planet.
This type of system can showcase just how high-tech you can take your shipping container greenhouse. Installing an indoor vertical farming system is definitely a possibility for those farmers that just want to set and forget.
On-Site Storage Solutions for greenhouses & freight farms
On-Site Storage Solutions offers a comprehensive selection of sizes ranging from 20 feet to 40 ft containers, including insulated and non-insulated shipping containers, that are ideal for growing produce. Our shipping containers are perfect for:
Farms

Ranches

Greenhouses

Freight Farms

Gardens

Nurseries
Get in touch with us today at (888) 405-8772 to discuss your agricultural needs, or send us a quotation form to help you find the perfect shipping container solution for your business. We're happy to discuss the ideal container for your own greenhouse or freight farm.