In recent years, shipping containers have become widely popular for their versatility and cost-effectiveness. People have been transforming these units into everything from homes, workshops, and offices to retail spaces, greenhouses, and even bars! With a little bit of creativity and some clever design ideas – you can easily turn an old shipping container into a vibrant place to serve drinks. In this article, we look at why shipping container bars are becoming more popular than ever before.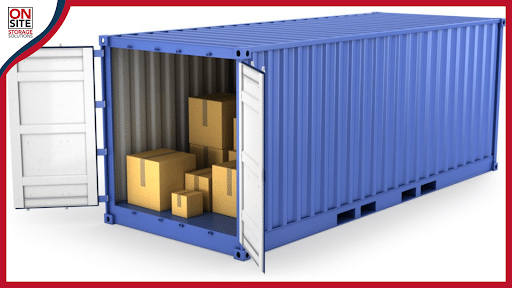 One of the main reasons that people are using shipping containers as makeshift bars is due to their unbeatable durability. Unlike traditional wooden structures or metal sheds – they won't rot, rust, or need any additional reinforcement to stay standing strong. This makes them ideal for environments with extreme weather conditions or areas prone to flooding as they can withstand a lot of wear and tear without compromising on safety.
Plus, since they're self-contained units on wheels – you can easily move your bar around as needed (just make sure that it meets local regulations for transportation). This is great if you're planning on setting up multiple events or festivals throughout the year in different locations as it gives you total freedom when it comes to where your bar is located!
2. Space & Cost Efficiency
When compared with traditional brick-and-mortar buildings, shipping containers provide much more space while being significantly cheaper too. These units come in all shapes and sizes so whether you need just enough room for two people or enough space for a large crowd – there's something out there that fits your exact needs. Plus, due to their lower price tags, building a container bar takes much less time and money when compared with other types of structures which allows you to get up and running faster than ever before!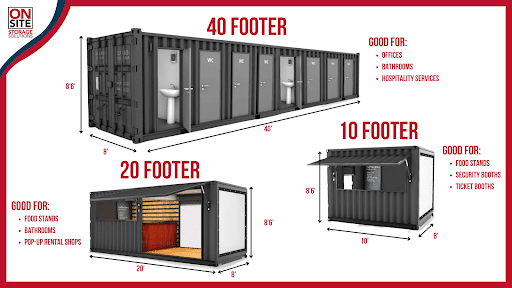 The great thing about using shipping containers for bars is that they don't require any significant alteration or modification in order to fit your specific needs. Most units come ready-to-go with preinstalled lighting fixtures, air conditioning/heating systems, plumbing connections, and electrical outlets – so all that remains is adding some stylish furniture pieces such as stools and tables then stocking up on barrels of beer! From there, it's all about personalizing the interior according to your own unique vision and style preferences in order to truly make it your own!
Shipping container bars are quickly becoming one of the most popular structures out there due to their exceptional strength, lightweight portability, and low-cost efficiency. So if you're looking for a unique way to serve drinks without breaking the bank – then why not give this innovative option a try?
On-Site Storage Solutions
On-Site Storage Solutions offers shipping containers that can be modified to your exact specifications. Our units come with a range of sizes and modifications that you would like to add to your style. With our help, you'll be able to easily set up a stylish shipping container bar of your own in no time! Contact us today for more information on how we can help make your dreams of owning your very own shipping container bar a reality! Call us at (888) 405-8772 or get a free quote here!