Have you ever imagined the potential of shipping containers? They have revolutionized global transportation, and their uses can be applied in creative ways. In this article, we'll discuss an amazing football stadium located at Ras Abu Aboud that was created entirely with shipping containers! 
This stadium is one of the first to use conex boxes as its main foundations. People from all over the world have paid attention to it. 
Fenwick Iribarren Architects crafted the remarkable Stadium 974. The building was designed to be modern and it has a really great view of the water and skyline in Doha. Plus, its modular design meant fewer building materials were required thus resulting in a decrease in construction costs.
Crafting a Lasting Legacy and Ensuring its Sustainable Growth.
The FIFA-compliant stadium was designed and built to be sustainable. This means it can be used event after an event. It can also be taken apart and put back together in a different location with the same capacity or as several smaller venues.
The stadium's design ensures that the bowl seating will naturally ventilate, eliminating any need for air conditioning. After the events, whatever steel remains can be recycled and reused depending on the chosen legacy option.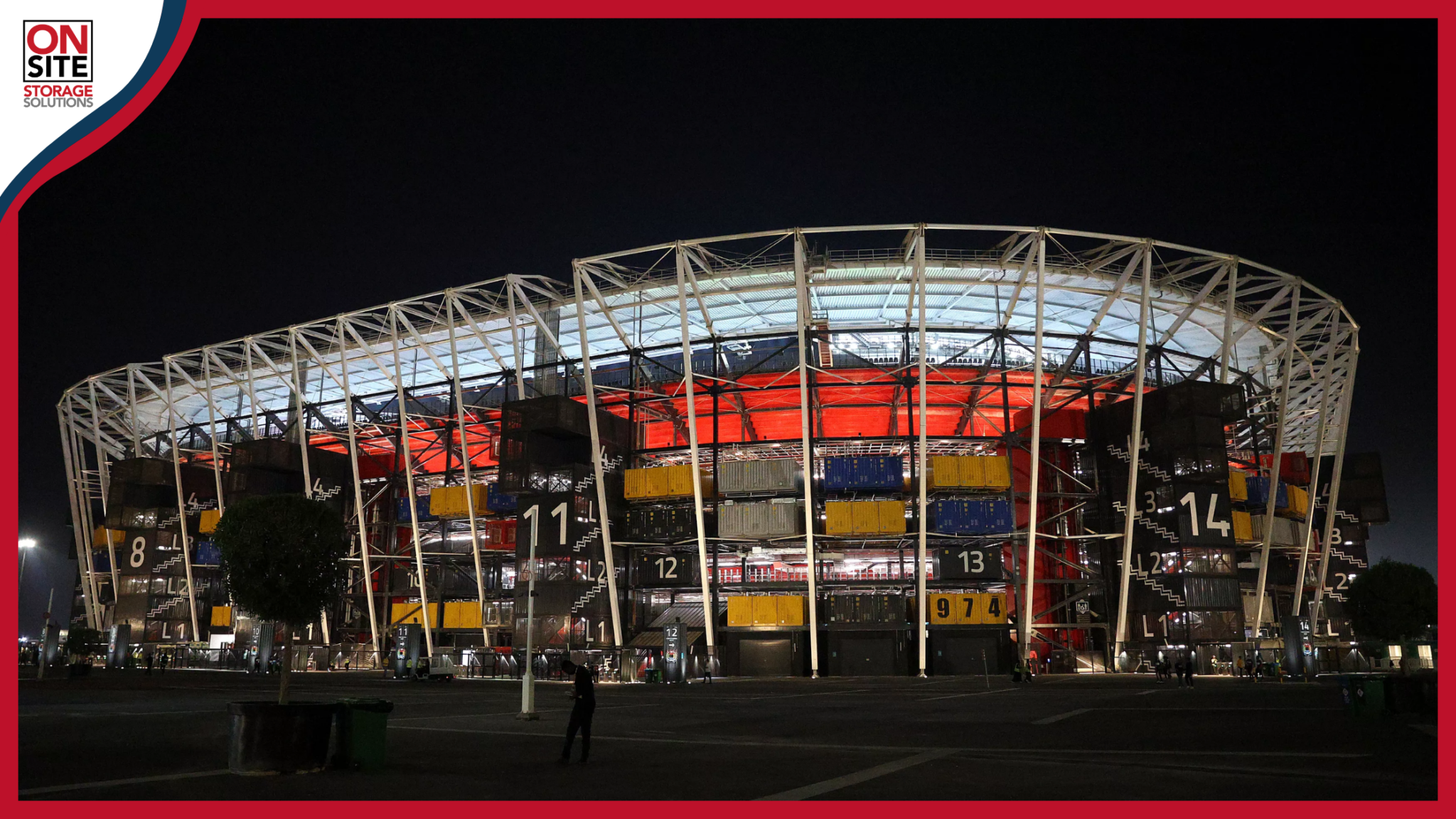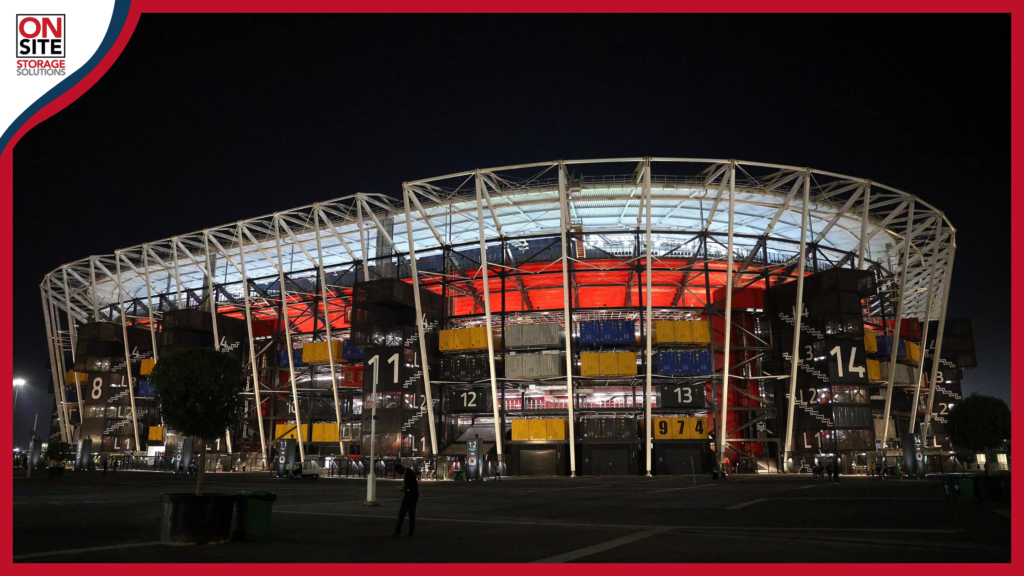 Containers are highly mobile. The stadium can be moved anywhere and anytime with ease.
Stadium 94 indeed revolutionized the sports industry by granting teams more autonomy than ever before. They will not be limited anymore by traditional stadium designs and can go to wherever they are most needed. This will allow them to bring the excitement of sports events to remote or difficult-to-access locations that may not have had access before. Additionally, the modular design will provide a cheap solution for relocating stadiums quickly and easily, resulting in big savings on both time and money.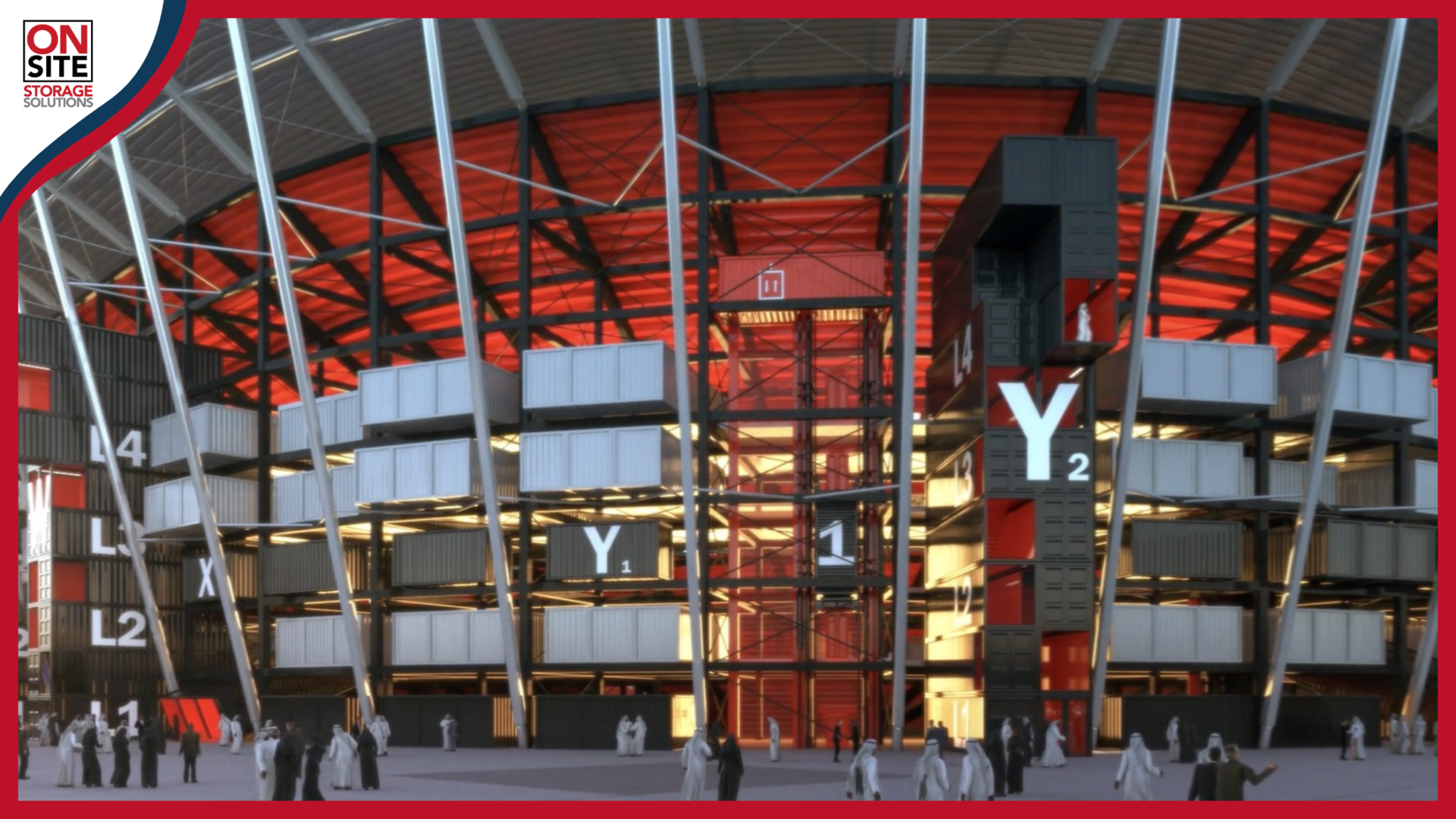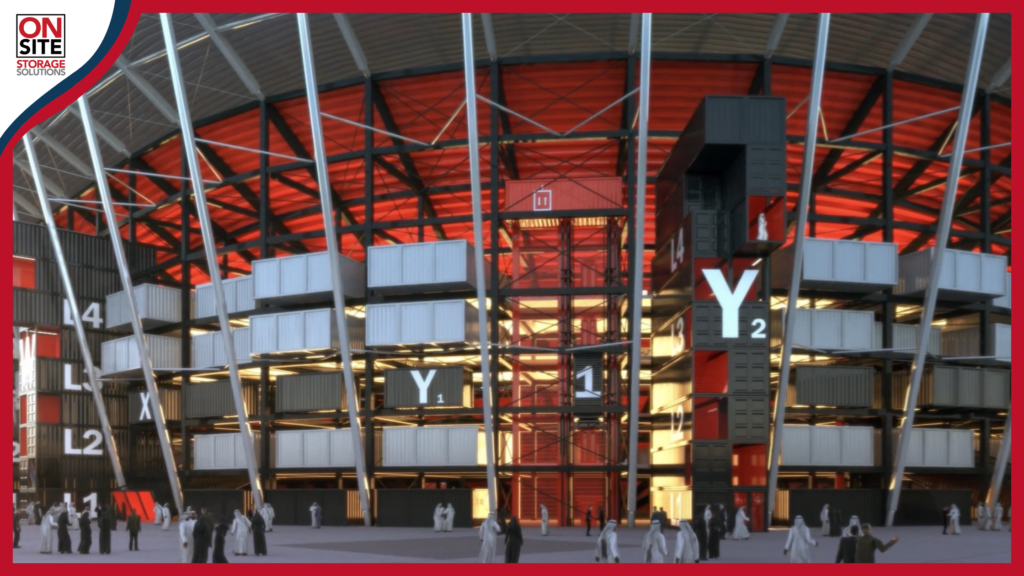 After the World Cup, Qatar plans to use Stadium 974 in different ways. They could take the stadium apart and use the pieces to either build a new, same-size stadium or several smaller stadiums. If the entire stadium is taken apart, the components can be upcycled, reused, and even recycled depending on what they decide to do with it. This means that instead of being thrown away, these materials will be used in different ways to make them last longer. The steel components could be used again for similar projects or to build other infrastructure. It could also be recycled and reused for new purposes, such as creating bridges or office building parts.
On-Site Storage Solutions
Stadium 974 is a successful example of how the sustainability of a sports venue can be improved. Are you searching for shipping containers to accommodate your upcoming project? On-Site Storage Solutions offers a vast selection of high-quality, durable containers that can be used for numerous projects. Get in touch with us today at (888) 405-8772  so we can assist you in kickstarting your venture!