Shipping containers are a highly versatile tool and can be put to use for many applications. However, in order to ensure the safe transportation of goods, these structures must come equipped with specific components and accessories. By carefully examining the various shipping container accessories and parts, you can determine exactly which ones are essential for peak performance.
In this post, we'll go through all sorts of shipping container accessories you can add to your containers to ensure that they're safe, and adapted to your demands.
Unlocking the Potential of Your Shipping Container with the Right Accessories
A lot of people see a shipping container and immediately think of it as a large metal box – which it is. However, that conex box can quickly become so much more with the addition of just a few well-chosen accessories. The potential is limited only by your imagination. 
What are these accessories you ask?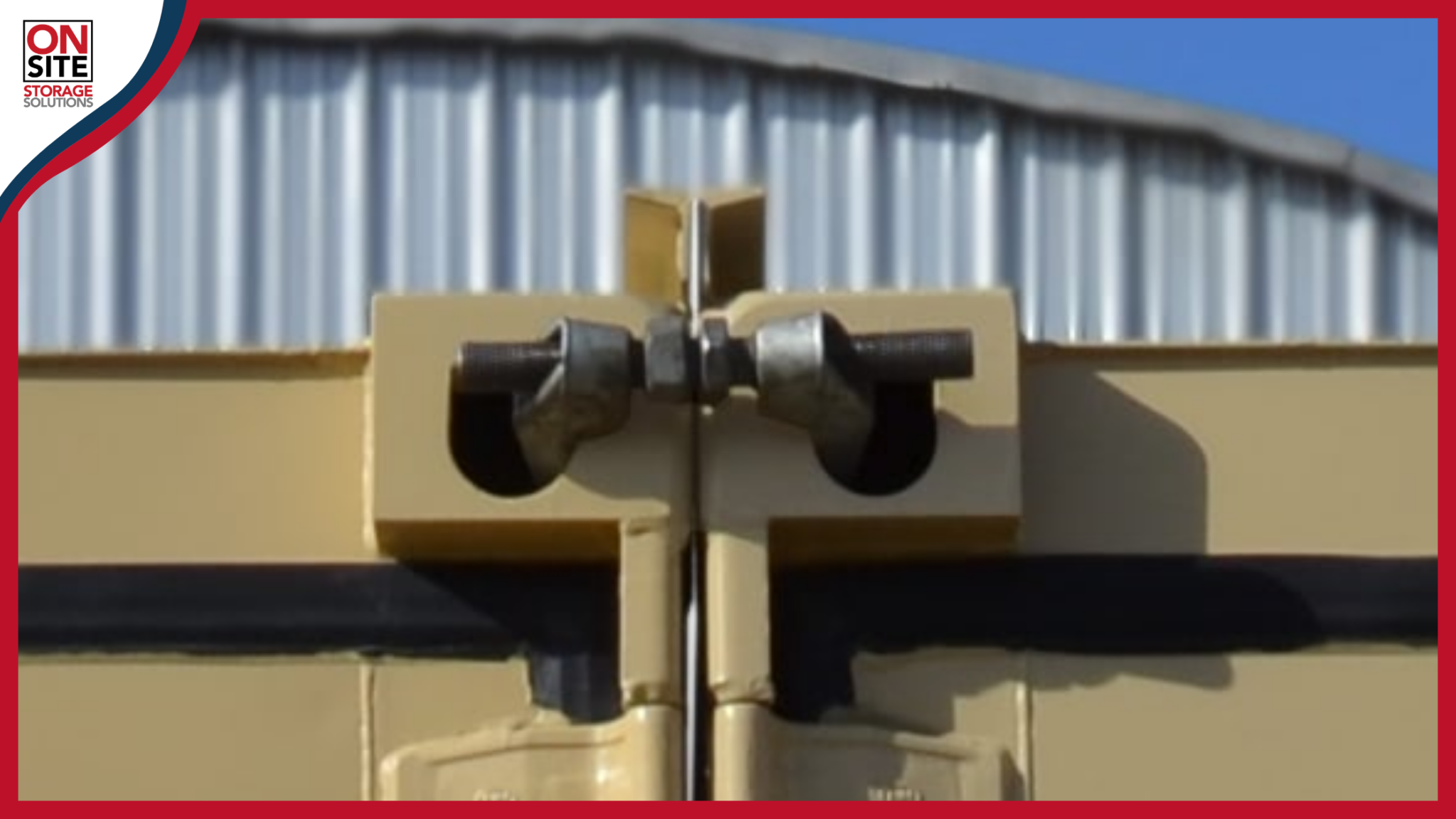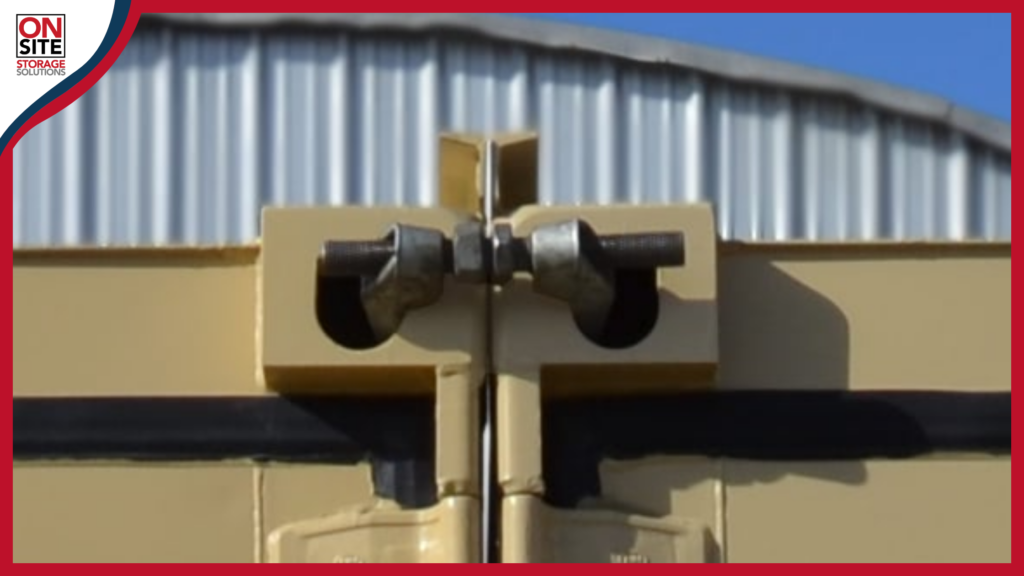 Padlocks – A padlock is an important addition to any shipping container, but it is especially vital for containers that hold valuable items.

Lock Box – A lockbox is a shipping container lock that is placed over the primary door locks to keep them from being damaged or tampered with.

Vents – Vents help circulate air and lower the temperature inside the shipping container. They can also remove smells from the container.

Whirlybirds – The vents on top of the container are designed to aid natural ventilation and cooling.

Doors – Doors are determined by its purpose and the way it will be unlocked. Go for single or double doors, roll up doors, or sliding doorways to suit your specific needs.

Windows – Windows allow for ventilation, natural light, and a clear view of the outside world. They may also enhance the look of a converted shipping container.

Shelves – Shelving is used to create more space in a container while also organizing things. They can be installed or removed as needed depending on your usage and requirements.

Desks and Benches – These can be installed in the container for added seating or a workspace.

Container ramps – This most useful accessory offers a convenient way of transporting large items in and out of your home, such as shopping trolleys or wheelbarrows. They can be installed permanently or taken down when you don't need them anymore.
Aside from all these needed additions, Don't forget to explore other must-haves for your container, such as:
Insulation – By regulating the temperature inside your container, you can keep it at a comfortable level. It also reduces noise from outside and makes the container more secure.

Electrical Wiring and Fittings – If you plan on using your shipping container as an office or living space, then you will need to install electrical wiring and fittings.

Plumbing – If you wish to make your container livable, plumbing is a must-have. It enables you to have access to running water and an operational toilet inside the structure.

Flooring – Although standard shipping containers have heavy-duty, marine-grade hardwood flooring, many consumers add vinyl flooring or even carpet or tiles to spruce it up a bit.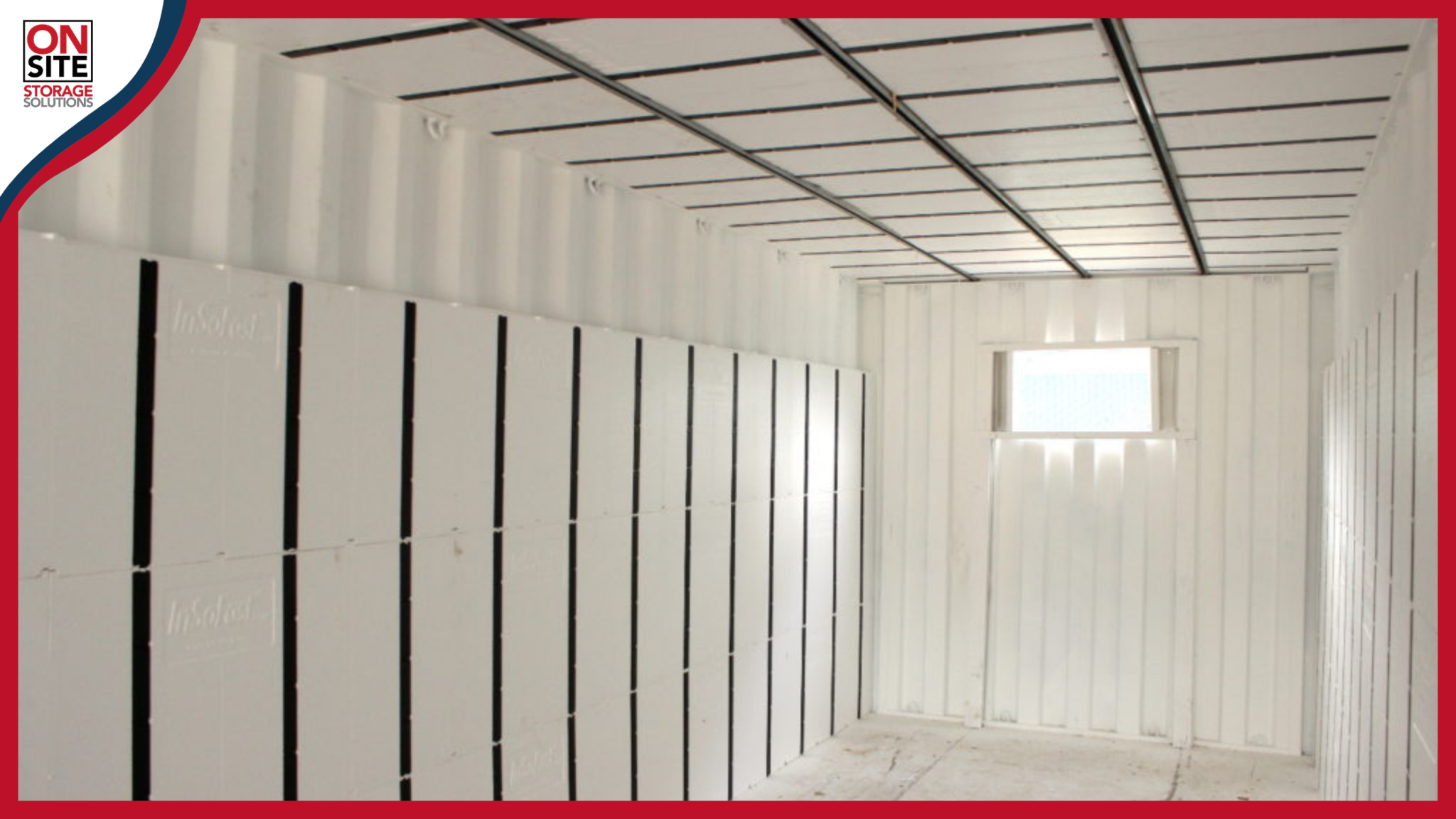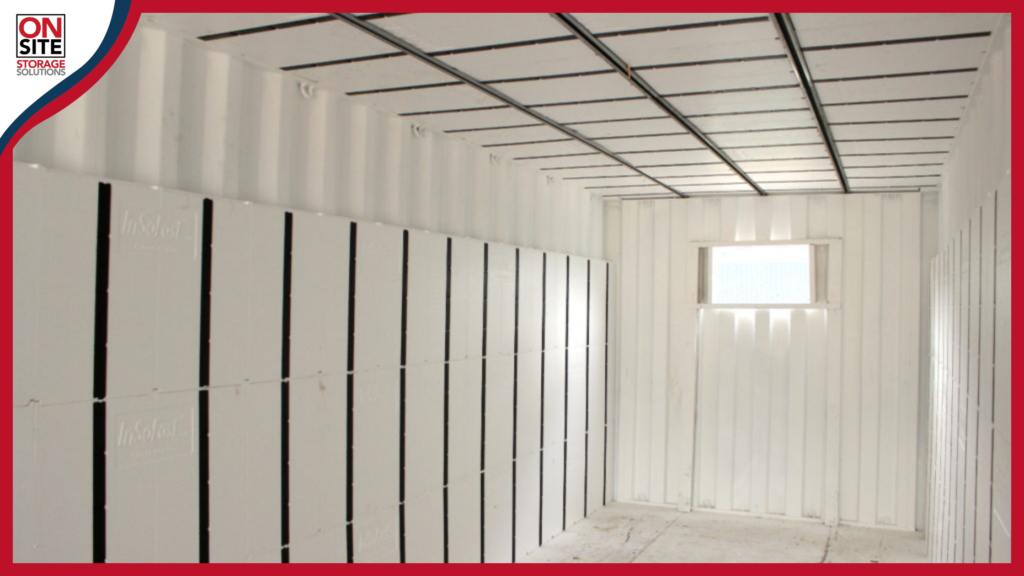 Depending on your needs and requirements, you could add many other possible accessories to your shipping container. The perfect mix of modifications can transform a basic storage container into almost anything you want it to be. Some of these include:
Solar panels – These can be used to generate electricity for your container.

Generators – These can be used as a backup power source or to provide power for tools and appliances.

Furniture – Depending on the intended use of your container, you may need to add furniture such as beds, chairs, tables, desks, etc.

Storage containers – These can be used to store belongings or extra supplies.

Kitchen equipment – If you plan on using your container as a home or office, then you may need to install a kitchen. This would include a sink, fridge, stove, and other appliances.

Air Conditioning – Containers that have been turned into either

living

or

working spaces

need air conditioning in order to maintain maximum comfort for the inhabitants. AC can be built directly into the container or placed in a frame that can be retracted when not needed.
Railroad ties – to support the shipping container above the ground. Railroad ties are pressure treated to withstand the elements over time and come in 8' lengths, perfect for the width of a shipping container.  And, you only need two — one at each end of the container underneath the corner castings.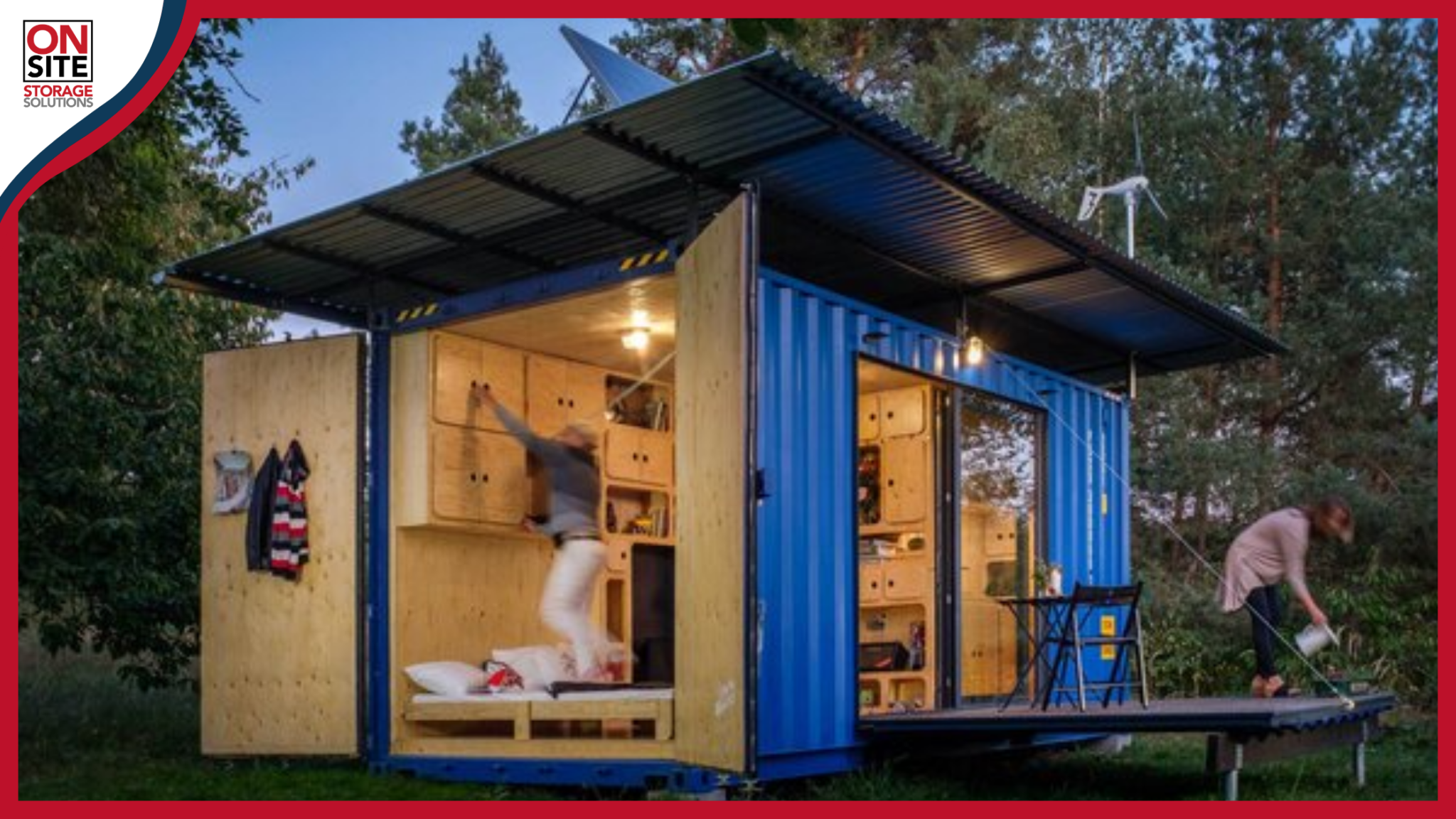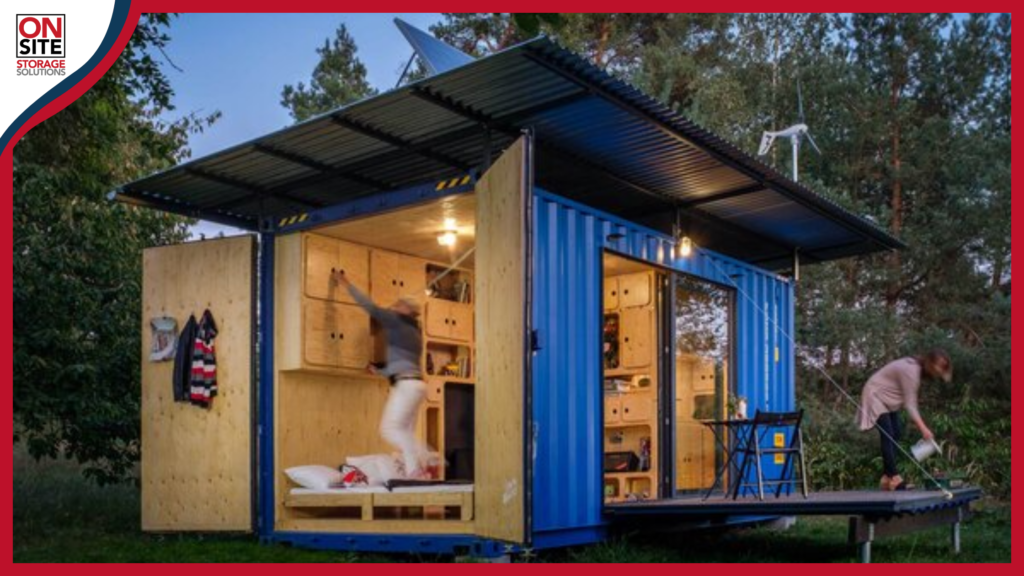 What are the benefits of using accessories in your shipping container?
There are many benefits to accessorizing your shipping container, including:
Increasing the value of the container

Making the container more versatile and useful

Allowing you to customize the container to suit your specific needs

Making the container more comfortable to live or work in

Reducing noise from outside

Improving security by making the container more difficult to break into
If you are thinking about accessorizing your shipping container, then be sure to consider all of the possible options.
Conclusion: 
Shipping container accessories can be a great way to enhance the value and versatility of your container. Whether you are looking for ramps, insulation, furniture, or any other modifications – there is something out there that will meet your needs. On-Site Storage Solutions can help you find a quality shipping container and its accessories for your project, do not hesitate to contact us at (888) 405-8772 or send us a quotation form for free.