A cargo container is a large metal box-shaped, reusable, and durable shipping unit used for the transportation of goods by air, rail, ship, or truck. They are designed to hold a variety of items securely during transit. They are also referred to as intermodal or shipping containers due to their ability to be moved across different modes of transportation.
What are the different types of cargo containers?
There are numerous different types of cargo containers, which can vary in size, conditions, and capacity. These containers come with specialized features and benefits, such as insulation or extra height, depending on the type of cargo that needs to be transported. Examples of the various types include:
Dry vans, also known as standard cargo containers, are the most common type of shipping container. They come in two standard sizes: 20- and 40-foot lengths. They are also available in

High Cube

sizes which offer an extra foot of height, providing up to 1000 cubic feet of additional storage or transport space. High Cube containers are perfect for anyone who needs extra storage or transportation capacity, such as those needing to transport large items or products that require more vertical space such as furniture, auto parts, machinery, and exports. These containers are designed to transport general cargo that does not require specialized handling. These containers can be made from steel or aluminum and feature a hinged door for easy access.

Refrigerated or Reefer containers provide an insulated environment with temperature control systems to transport temperature-sensitive goods such as food and chemicals. The insulation allows the containers to maintain their internal temperatures, regardless of external conditions.

Other specialty containers include flat racks, open-top containers, tank containers, and much more. These offer unique features and benefits that accommodate different types of cargo, such as extra height or insulation.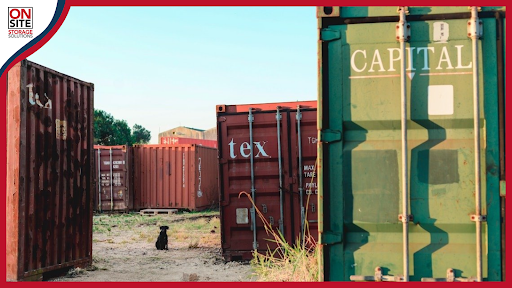 What are the different conditions of cargo containers?
Cargo containers are usually classified into three conditions: new one-trip refurbished and used.
One-Trip Containers

, also known as

new shipping containers

, are an efficient and cost-effective way to move cargo internationally. They have only been used once for a long journey overseas, typically from Asia in 75-90 days. Despite the duration of their trip, these containers remain relatively undamaged and high quality- with just minimal shipping lines dents, dings, or rust spots present.

Used Containers

are retired from 12+ years of service transporting products around the world. They offer a budget-friendly option but will have more wear and tear, with original paint and decal markings, dents, dings, rust, and repair patches. For customers looking for better condition, one-trip containers or refurbished shipping containers may be more suitable.
There are several grades of used shipping containers to choose from:
Wind and Water tight (WWT)

– These are the most popular grade of used shipping containers. They guarantee not to leak and may require repairs before they can be used for international shipping. The floors may have soft spots so if planning to use a forklift, an upgrade to Cargo worthy is recommended.

Cargo Worthy (CW)

– Used cargo-worthy containers exceed WWT-grade containers and still meet international shipping standards. These will have the usual markings plus any normal wear and tear including scratches, surface rust, repairs, or abrasions as well as dents from being used in international shipping. The structure must be sound and fully functional for international shipping with solid floors, and no leaks or structural issues, however, re-certification by a certified marine surveyor is required prior to shipment with an updated CSC sticker.

As-Is

– Storage containers in As-Is grade usually lack structural soundness or appearance as they tend to have damages that might exceed $300 such as broken floorboards, excessive rust, or structural problems. Generally, it is not recommended to buy As-Is containers unless it is for something that does not need moisture or rodent protection like building materials, automobile parts, or tools that won't rust.
Refurbished Containers

are used Wind and Water Tight (WWT) Containers that have been updated with paint and any required repairs. This gives them a new look and extends their lifespan. Three levels of refurbishment – Typical, Full, and Factory Refurbishment – provide customers with durable containers that last for years to come.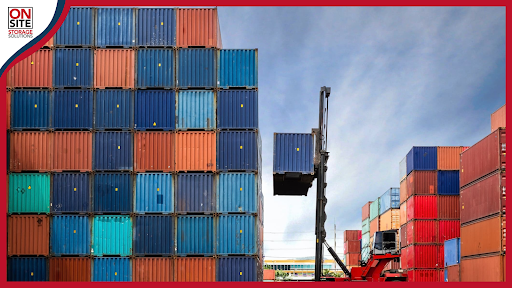 What are the benefits of buying cargo Containers?
Using Cargo Containers can be a great way to store and transport goods safely, quickly, and cost-effectively. These containers are designed to last for years and come in various sizes that fit your needs. The benefits of buying Cargo Containers include:
Durability

– Cargo Containers are incredibly strong and provide a secure alternative to traditional storage methods such as wooden crates or cardboard boxes. This makes them ideal for long-term storage or transportation over long distances.

Convenience

– Cargo Containers are easy to move around and load into trucks, rail cars, or ships with minimal effort, making them an ideal choice for anyone who needs to transport goods over large distances.

Cost-effectiveness

– Buying a cargo container is much more affordable than renting one and provides you with a secure option for your goods without having to worry about losing money on rental fees if the length of time needed for storage or transportation changes.

Versatility

– Shipping containers come in many different sizes from 10ft. up to 45ft., so regardless of what you need to store or ship there is an ideal size container available for you.
In addition, Did you know that shipping containers can be repurposed for more than just transporting goods? Shipping container homes, offices, greenhouses, and more are becoming increasingly popular due to their versatility, affordability, and convenience. Read our article to learn more about these innovative uses of shipping containers.
What should I look for when buying shipping containers?
When shopping around for a container, it's important that you take into account the condition of the container before purchasing it. Make sure to inspect all parts of the box for signs of rust, dents, or damage – especially around doors that need extra attention since they're constantly opened and closed during transit. Additionally, if possible make sure that the container has been properly surveyed before making any final decisions on whether or not it's suitable for your needs. Read our article to learn more about the mistakes to avoid when a buying container.
New and Used Cargo Container For Sale
Are you looking for a shipping container that fits your needs? Look no further than On-Site Storage Solutions. We have a wide selection of new and used shipping containers for sale in the United States, plus we deliver right to your doorstep or office – making it easier than ever before to find the perfect container for your storage needs! Contact us today at (888) 405-8772 for more information – our customer service team is ready to help with all of your questions.