Shipping containers were initially first developed for the purpose of storing and transporting goods on ships, rails, or trucks. They are also known as conex, cargo containers, sea cans and more. Today consumers are using them for a variety of purposes – including portable storage units, industrial equipment enclosures, workspaces, living areas, and more.
There are several different containers to select from, each of which is tailored to a distinct purpose. It's critical to think carefully about what you'll do with the container before purchasing or renting one; there are a lot of mistakes that people make when buying or leasing a shipping container that you should be aware of.
Here are some of the most common shipping container purchase blunders to avoid.
1. Unsure about the type and size of the container you require.
What are the sizes of shipping containers?
Shipping containers come in different dimensions and sizes, including 10 feet, 20 feet, and 40 feet in length, all of which are typically 8 feet wide. Container height can be either the standard 8 feet 6 inches or the "high cube" at 9 feet 6 inches, depending on the user's needs for extra storage space or better air circulation.
What are the different types of shipping containers?
Shipping containers come in a variety of types, ranging from dry van containers that are used to transport goods on ships, trains, and trucks to refrigerated containers that are designed for temperature-controlled cargo such as perishable foods. Flat rack shipping containers can be opened at both ends for easy loading and unloading of large items or bulk cargo, while open-top containers have removable tops for overheight cargo. Specialized containers such as hazardous material containers and bulk liquid tanks are also available for carrying materials that require special precautions to keep them safe during transit.
Here's a quick and easy guide on how to choose the right shipping container and we'll make certain that we send you a picture of the shipping container you've been looking for in advance to set your expectations.
2. Modified Container or Unmodified?
How to modify a shipping container?
Before purchasing a shipping container, it's essential to consider how it will be used and accessed. Many container companies provide modifications such as roll-up doors, windows, shelving, and lights that can be added before delivery, which can save time and money in the long run instead of having to hire someone else for modification needs. Taking these factors into account ahead of time will help you get the most out of your purchase.
How much does it cost to modify a shipping container?
The cost of modifying a shipping container depends on the type of modification needed. Basic modifications such as adding roll-up doors and windows can cost anywhere from a few hundred to a thousand dollars, while more complex modifications such as creating custom office spaces can range from several thousand to tens of thousands of dollars
3. Not understanding the condition of the container.
What are the different container grades?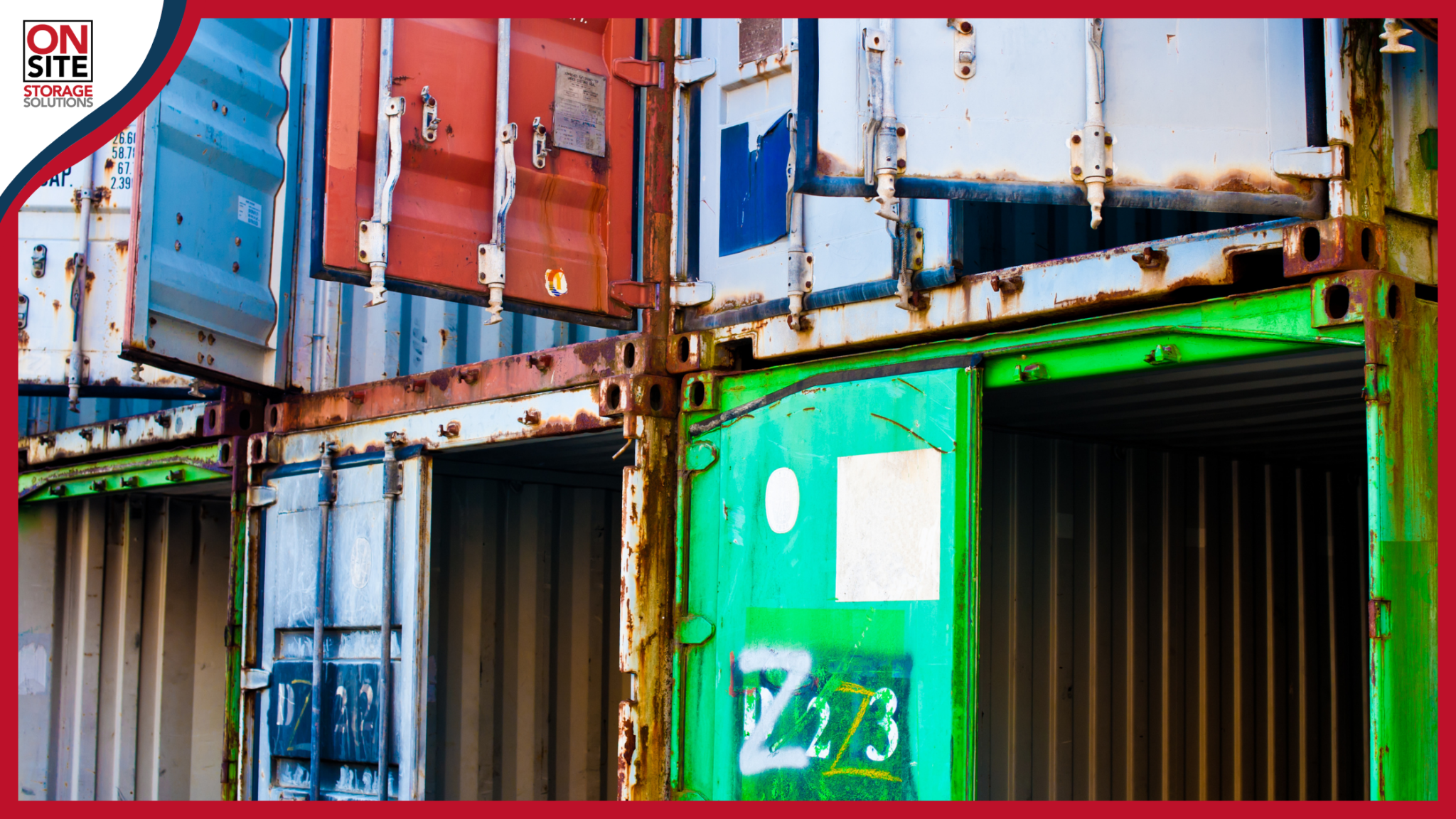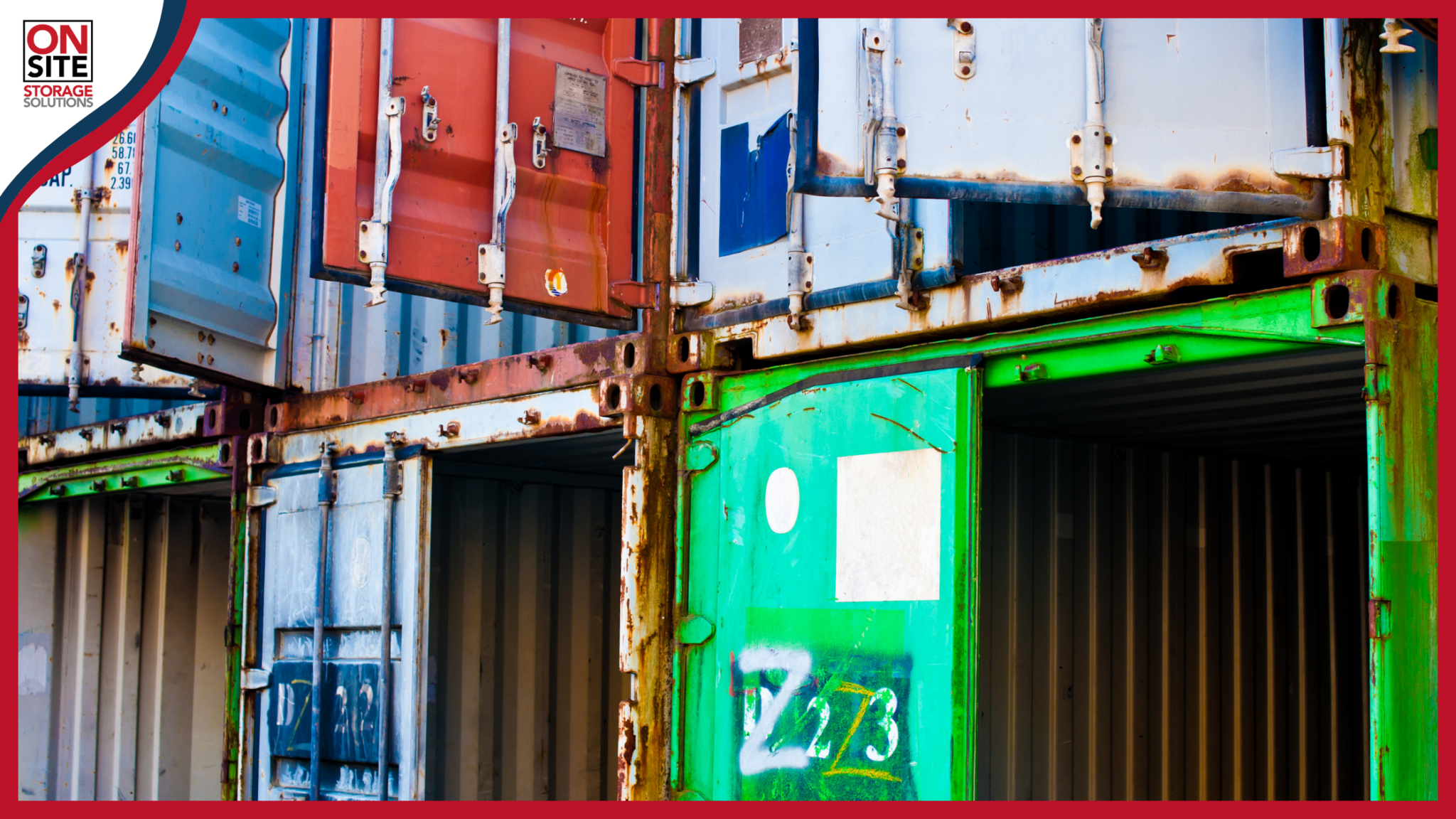 There are four main grades of shipping containers: Wind and Water Tight, Cargo-Worthy, IICL, and As-Is.
Wind and Water Tight containers

are in good condition with no severe leaks or defects that would affect their usability when transporting goods. These have been checked against industry standards for water tightness and structural integrity.

Cargo-Worthy containers meet the requirements for carrying cargo but may have minor superficial damage such as dings or dents that do not impact their functionality.

IICL (International Institute of Container Lessors) is a grade set by an international committee of experts, who estimate the condition of containers according to guidelines established in their Code of Practice.

As-Is containers are sold "as is" due to their age or condition which may include rust, dents, or other problems that could prevent them from meeting industry standards for transporting cargo.
If you're looking to learn more about shipping container conditions, further information is available here.
4. New, Used, and Refurbished Containers
What are the different shipping container conditions?
There are three container conditions: Used, One Trip, and Refurbished.
Used

: Used containers are typically those that have already gone through multiple trips. It will have the original paint and shipping line markings. They will also have surface rust, dents, and abrasions. These containers might not look good on the outside and inside, but depending on their grade, they will be structurally sound and some may still be suitable for export.

One Trip

: One trip containers are brand new or have only been used once – to bring goods from the factory or port of origin to their target destination.

Refurbished

: Refurbished containers are used in Wind and Water Tight (WWT) containers that have been prepped, primed and repainted. 
5. Failing to the container site
How to prep your site for a shipping container?
It is well known that shipping containers are massive and heavy. Before arranging the delivery, ensure that the ground is solid, dry, and can handle 30,000 lbs of weight. If the soil is rocky or sandy, a reinforced concrete slab will be needed to stop the movement from weather or erosion. When placing the container on soft ground like dirt or grass, two railroad ties should normally be used as a foundation. Watch how we prepared railroad ties for reinforcement on one of our shipping containers.
6. Not making any preparations for delivery
What are the other things to prepare for shipping container delivery?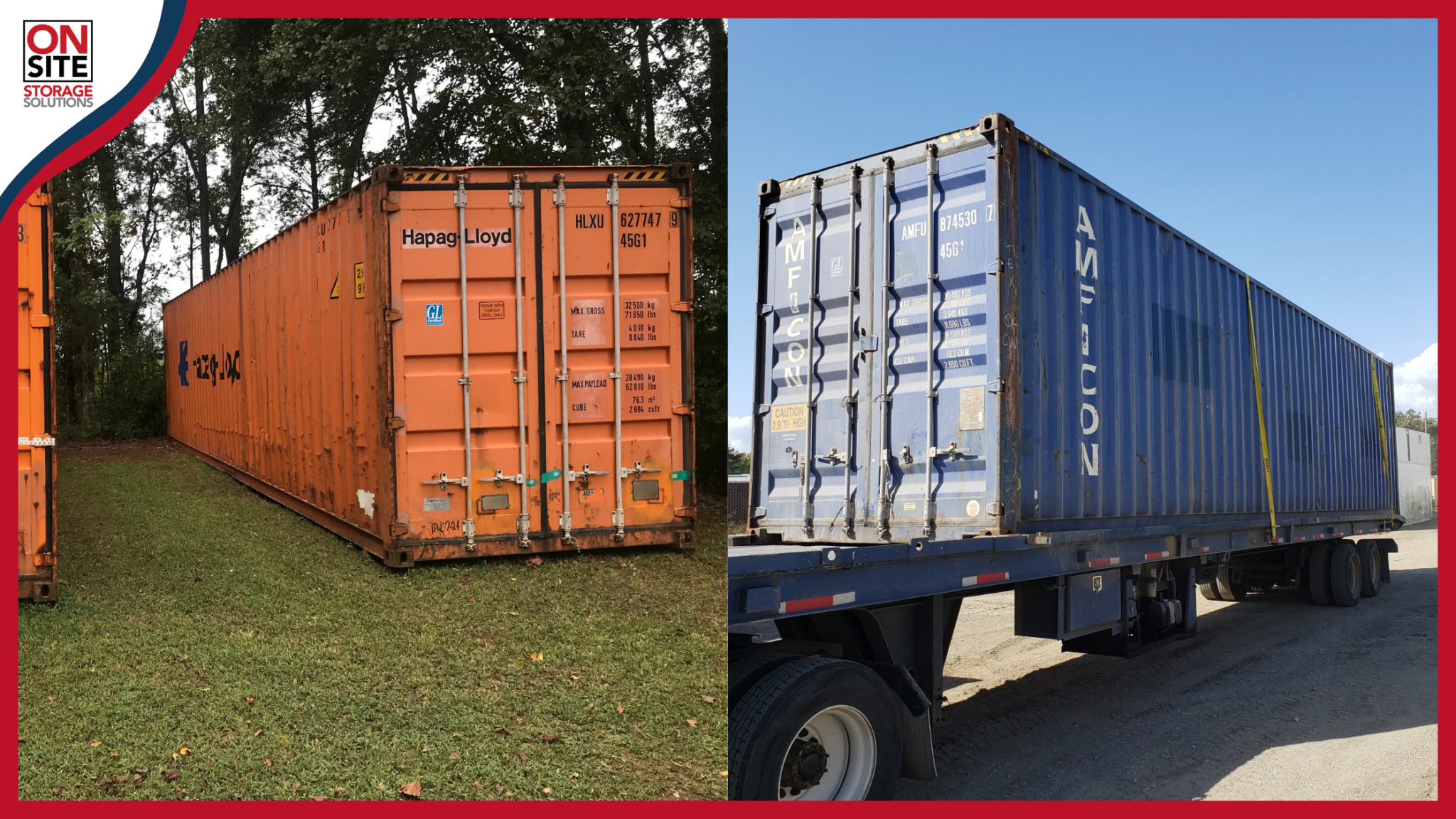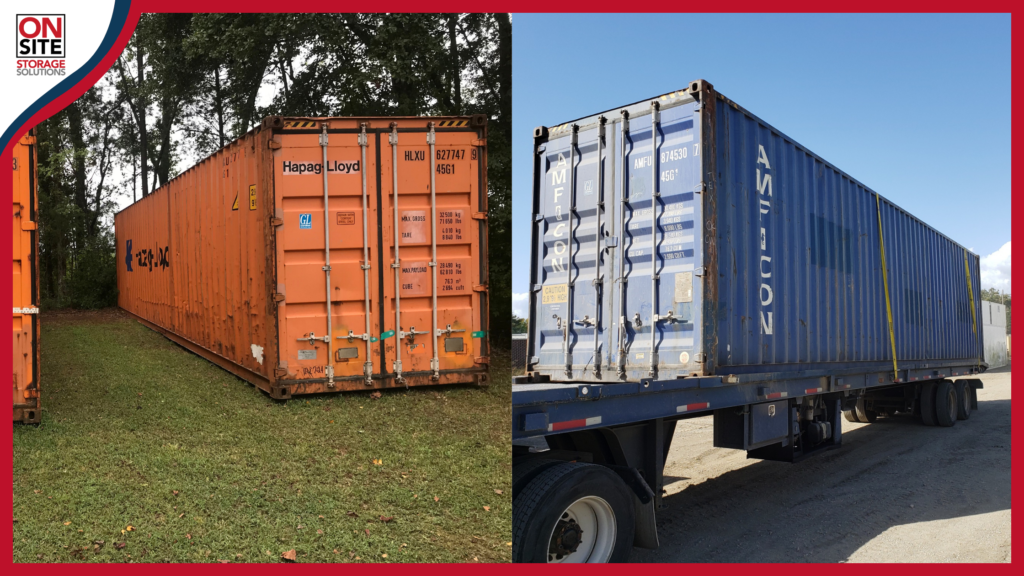 When planning for your shipping container delivery, it's important to take its route into account – not only the pad where it will rest. Consider the following:
Overhead obstructions must be cleared out; a loaded truck requires 14′ of clearance and increases to 21′ if the container is being offloaded. Check wires, branches, structures, low roofs, and doorways so that nothing blocks the truck's path. 

Clear all items from your site which may halt delivery, such as equipment, vehicles, toys, trash, debris, rocks, plants, etc. Waiting to do this on the day of delivery could add driver wait fees. 

For residential deliveries; if you know there will be cars parked on the street during delivery time, plan to have them removed before the truck arrives. For businesses, consider taping off any near parking spaces so that there are no obstacles for the truck. You could also set your delivery date or time for when fewer vehicles are in the area. 

Make sure to inform your driver about any possible risks en route to your location such as narrow bridges or roads, steep or curvy roads, or low trees they will have to pass under. Providing an alternate route may be necessary if deemed unsafe.
7. Picking the wrong shipping container company
Whether you're looking for cheap shipping containers or high-quality, custom-built containers for sale, choosing the wrong company can potentially cost you dearly.. Choose a shipping container provider that provides a diverse selection of high-quality goods that you can trust. After all, it might be the difference between a successful venture and a complete waste of time and money.
Is it time to consider renting a shipping container for your next storage or construction project? Knowing what to avoid can save you a lot of trouble in the long run. For more information about superior shipping containers for sale, contact us at (888) 405-8772 or fill out our contact form to receive a price for your project right now!