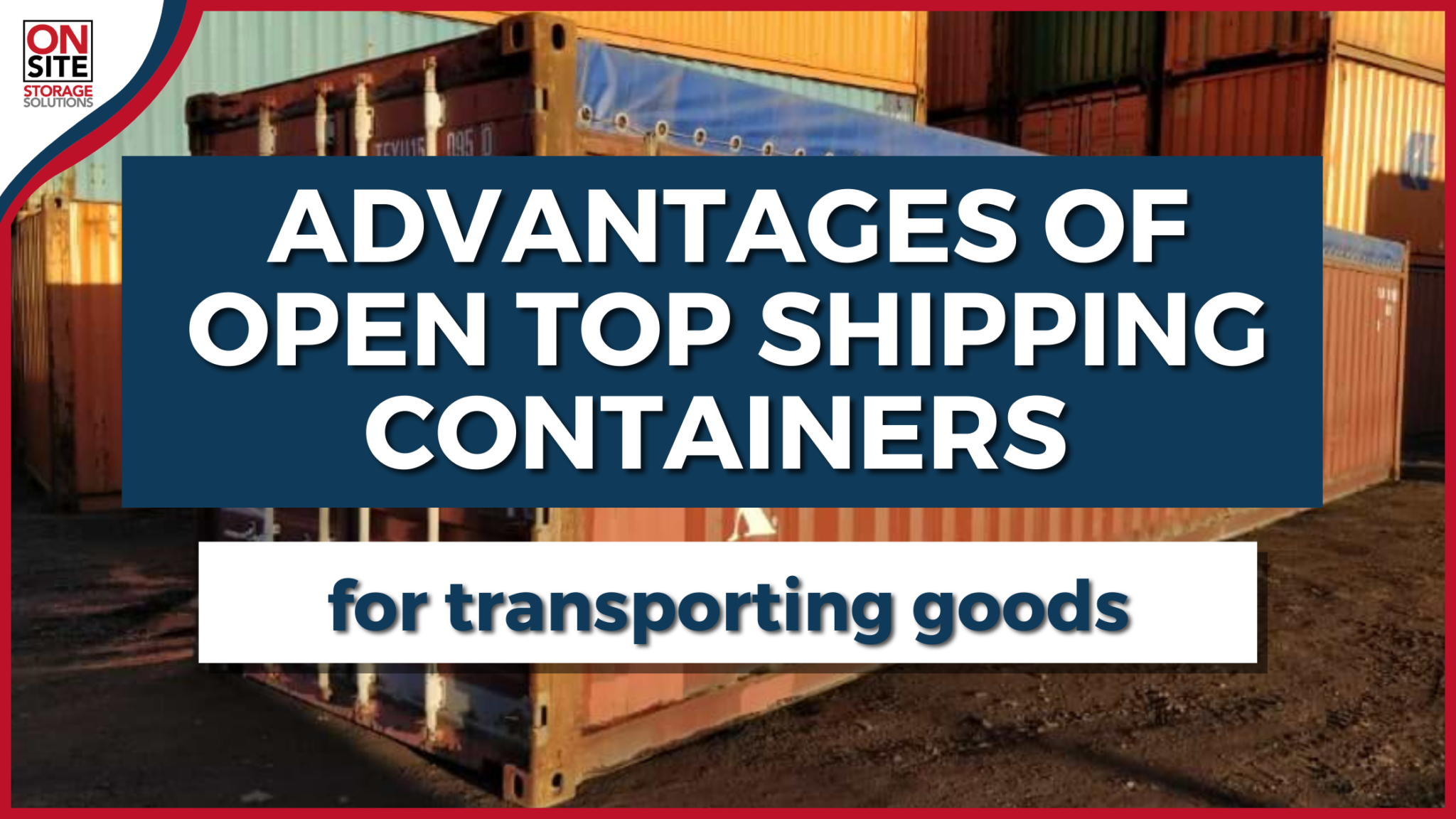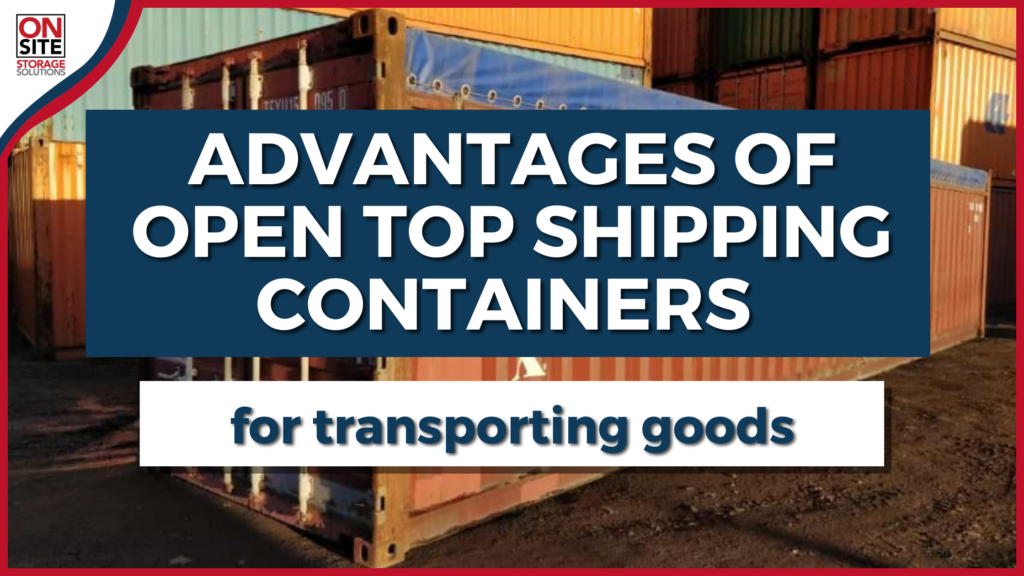 Most cargo is shipped using standard dry van shipping containers, however, when transporting large oversized freight the Open Top Shipping Container may be a better option. Items such as parts for large machinery, oversized engines, wheels etc. may require more door space to load than what the standard container door opening has to offer.
The door opening for the standard container is roughly 7'8" wide and 7'5" tall and the High Cube is the same width but gives a foot more in height at 8 '6" tall. Even so, this can often be too small to load extra tall or extra wide cargo. Because of the limited door opening, oftentimes the cargo or the container itself can sustain damage in the loading or unloading process. The Open Top Container does not have a roof, so oversized items can be loaded from the top with the help of a crane or heavy equipment. This top loading allows large items to be loaded more effectively and reduces the likelihood of damage to the cargo or container.
After the goods have been loaded, open-top containers can be protected by a soft-top or a hard-top roof. The decision of whether to use a soft or hard roof will depend on various factors such as the length of the journey and the conditions in which it will be exposed. A longer, more treacherous trip will require a hard roof that can handle more stress than a soft one.
Because Open Top Containers are considered a "Specialty" container,  they tend to be less available and more expensive than a standard Dry Van container, so it's important to make sure whether it is indeed the best container to suit your particular needs. This article will help you make an informed decision.
What are Open Top Shipping Containers and what are they used For?
The Open Top is similar to a standard container except that it does not have a fixed metal roof. Instead, it has a removable roof which can be either a weather-proof tarpaulin roof or a hardshell roof. The tarp or hardshell can be removed as needed so that items that are too tall or wide to get through the doors can be loaded from the top.
Once loaded you can cover the top with either a soft or hard roof which protects the specialty cargo. Because of the removable roof, these containers have a greater cubic capacity than the standard dry van container. Like the standard container, the open top has the cargo doors at one end that can be utilized for entry into the container. Its important to keep in mind that due to the open top this container is not considered to be wind and water tight and rodent proof.
Open Top Containers are ideal for a variety of shipping and storage needs. Here are a few examples of what they are commonly used for.
1. Open top containers for delicate oversized cargo
An open top shipping container is ideal for storing or shipping oversized equipment and machinery or parts such as motors, wheels, large generators that need to be handled with care and anything that requires extra height or width clearance than what the standard dry van or High Cube container offers.
2. Open Top Containers for Construction Equipment and Supplies
Open tops are great for loading and transferring large or bulky items such as heavy-duty construction materials or equipment, logs, steel beams, or anything else that needs to be lifted using a crane.
3. Open Top Containers for Storing and Transporting Grains or Minerals
Open-top containers are convenient for loading minerals or grains that can be poured in from above rather than loading them manually or with a forklift through the cargo doors. In this case, Open Tops make loading faster and more efficient. The contents can be protected by adding a hard or soft cover. Keep in mind that the open top is not considered to be wind and water tight due to its open top feature.
The finest open top shipping containers at the best prices
Since Open Top containers are considered specialty equipment, availability is limited. The market for used Open Top containers is tight because these containers are not typically used by the shipping companies, resulting in scarce inventory. The availability of one trip open top is also limited.
Selecting and purchasing an Open top container is not easy, so you need a company that can help you understand the risks and benefits and guide you in finding an option that meets your needs as well as your budget.
On-Site Storage Solutions offers the highest quality shipping containers, both standard and open-top container for sale in Los Angeles, New York and New Jersey, as well as service to residents of Connecticut, Delaware, Maine, Maryland, Massachusetts, New Hampshire, North Carolina, and other nearby areas.
We offer a variety of container sizes for storage or usage. We have 20+ years of expertise servicing over ten thousand clients across the United States including people like the US Navy, Google, Lockheed Martin, and others who value delivering high-quality shipping containers.
At On-Site Storage Solutions, we ensure that every one of our open-top containers and removable tops are up to code for our clients. We work hard to offer the most cost-effective solution for any project.
If you want to learn more about open top containers, or if you simply wish to talk with the specialists at On-Site Storage Solutions about the best way forward in your case, please contact us at (888) 405-8772 and we'll be happy to answer all of your questions and assist you make the best decision.