The shipping business evolved dramatically in the past 60 years. Today the vast shipping industry and its worldwide operations would have been unimaginable to its pioneers. China is the main producer of shipping containers and according to the figures of their international shipping container sales, there are an estimated 300,000 new shipping containers added to the global fleet each year. As a result, world trade has grown at lightning speed.
In 2020, Covid-19 brought the shipping and trading industry to an unprecedented halt and damaged supply chains all over the world, and the container shortage became front page news. As globalization has advanced, and import and export quantities have increased, the significance of ports' that facilitate the logistics of this vast industry have come under close scrutiny. 
During the pandemic, as millions of us watched the news and witnessed scenes of the ports with thousands of "stranded" containers at the docks and items on backorder became the norm, we began asking questions as to why something like this could happen and who was responsible for this backlog and slow down. Suddenly we became interested in our ports and  how they run.
There are container ports all over the world situated along sealines, rivers, large bodies of water or in close proximity to rail lines to allow for quick distribution. Which container ports are the most significant and important in the world? And can the biggest U.S. container ports compare to those across the pond?
In this article, we'll explore ten of the world's busiest container ports, which handle a mind-boggling amount of shipping containers every year. The volume is measured in TEU's (twenty-foot equivalent unit) which is a measure of volume in units of a twenty-foot container. The typical container ship can transport 18,000 TEU at a time, which equates to  18,000 20 foot units or 9,000 40 foot units or a mix of both.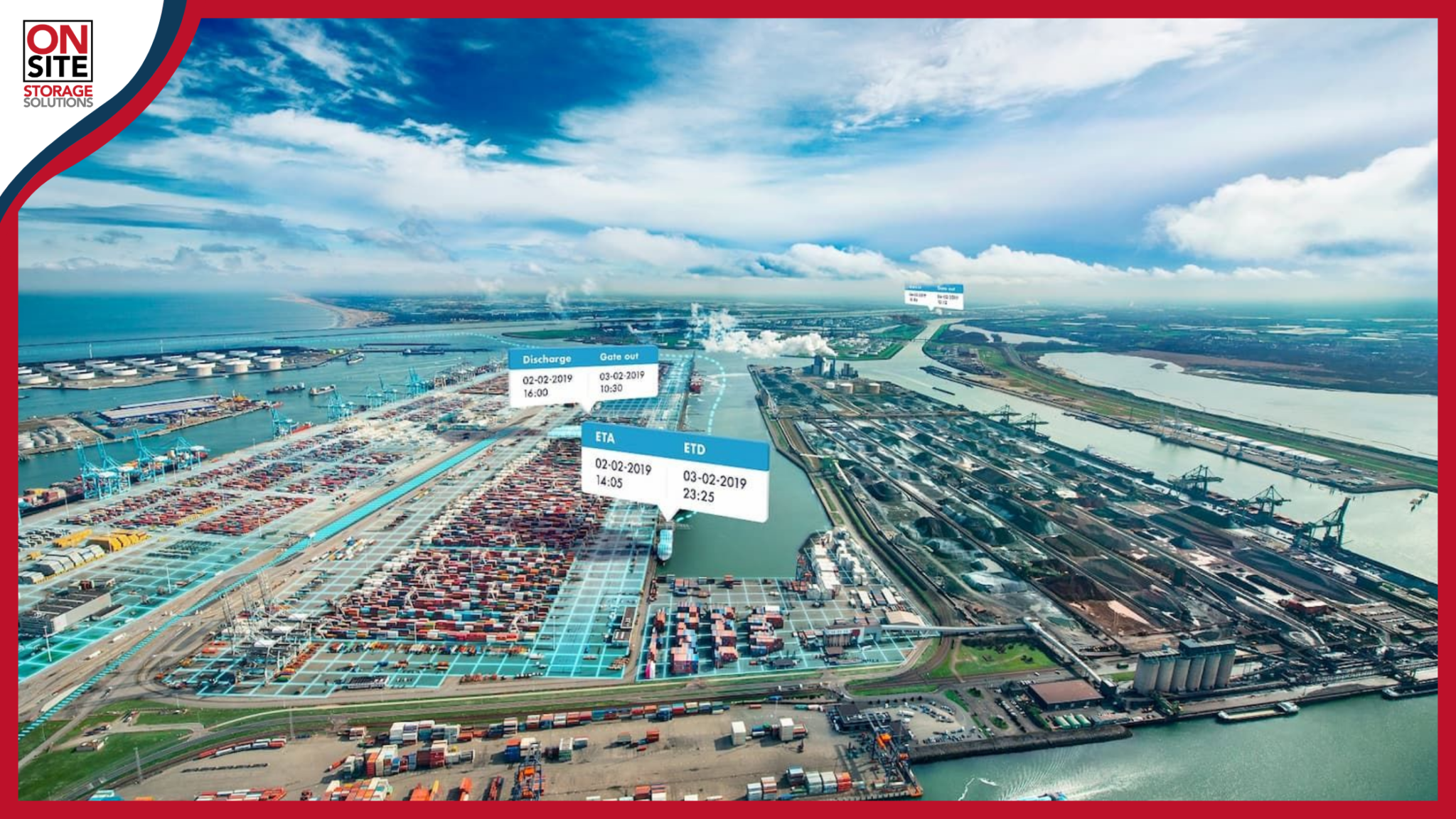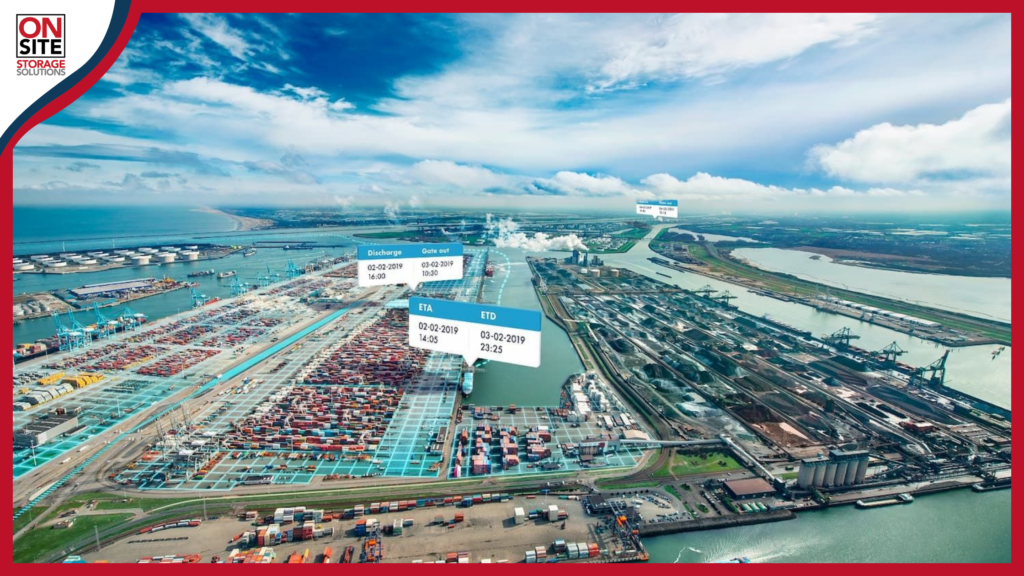 Area of business: On the Delta of the Rhine River, 20 kilometers south of the Hague
Operator: The Port of Rotterdam Authority (state owned)
Container traffic volume in 2020: 14.4 million TEUs
The Port of Rotterdam is Europe's largest, busiest, and most significant port. 
The immense presence of this port speaks for itself. It is well-known for its transshipment abilities, the petrochemical industry, and its commitment to operate in a manner that minimizes environmental impact.
Rotterdam is linked to a high-quality highway and railway network, which allows European countries to supply each other with standard products and industrial supplies. This port is estimated to serve more than 50 million people in the EU, who rely on it for constant consumer fulfillment.
The Rotterdam Port is one of the most advanced and efficient in the world. Much of its operations have been updated to include computerized berths, automated cranes and autonomous chariots. The port includes sensors for container identification, sorting, and a cloud-based system for storage which helps to minimize inventory mistakes and expedite shipping and receiving time.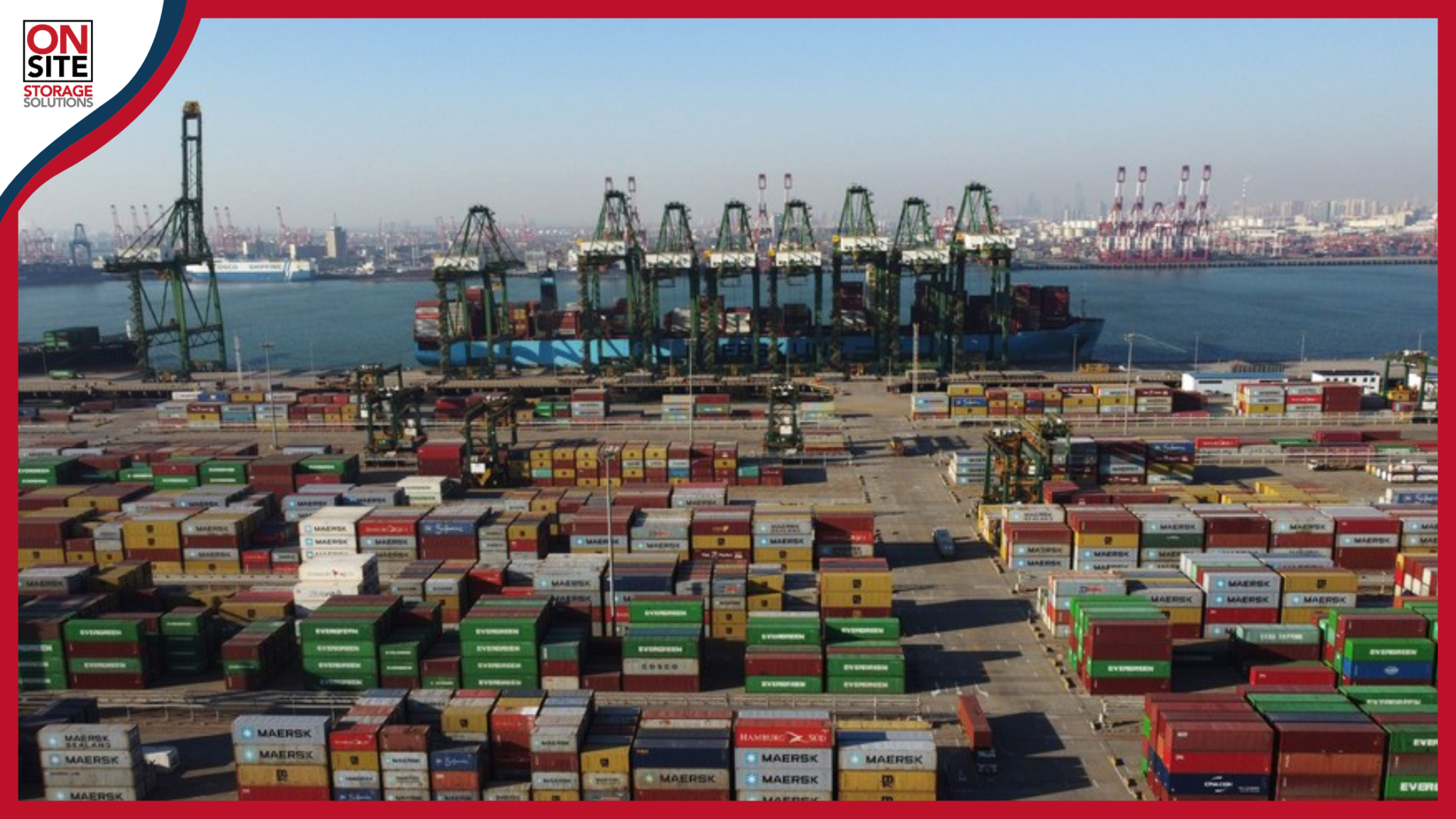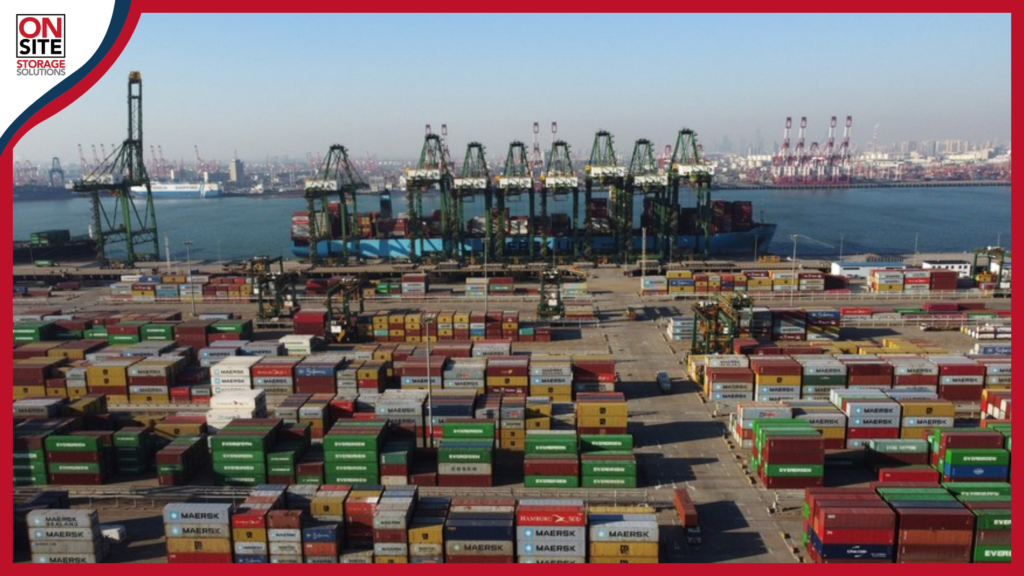 Area of business: 150 kilometers south of Beijing, west of the Bohai Bay in the Yellow Sea
Operator: Tianjin Port Group Ltd.
Container traffic volume in 2020: 18.4 million TEUs
The Port of Tianjin is the largest and most active port in Northern China and the principal link for Beijing to the Yellow Sea. This is China's largest man-made harbor, covering 131 square kilometers and has a 34-kilometer quay.
This port, called Tanggu Port in English, is another significant one on the Yangtze River. It was established during the first century BC and is still in use today. Because of its size and location, it serves as a vital shipping and logistics center for East Asian nations.
The Port of Tianjin has 170 cargo berths that can handle approximately 18.4 million TEUs by 2020. At its six anchorages, ships of various sizes may dock and have their goods handled at nine container terminals. There are two passenger terminals in the port as well.
The port's progress was delayed for a while in 2015 after a series of explosions caused by chemical compounds stored at the port caught fire and killed 173 people and injured more than 800 others.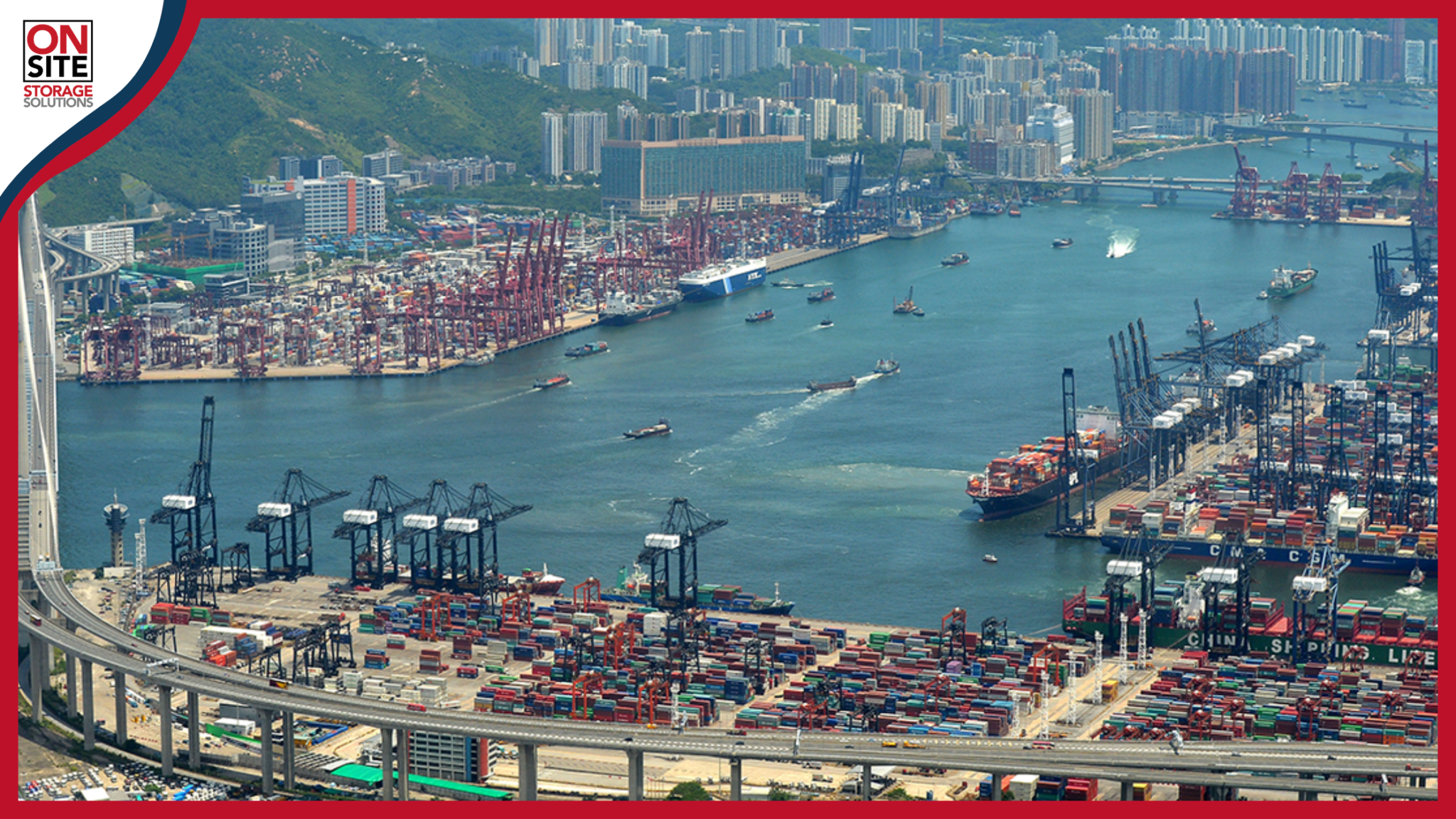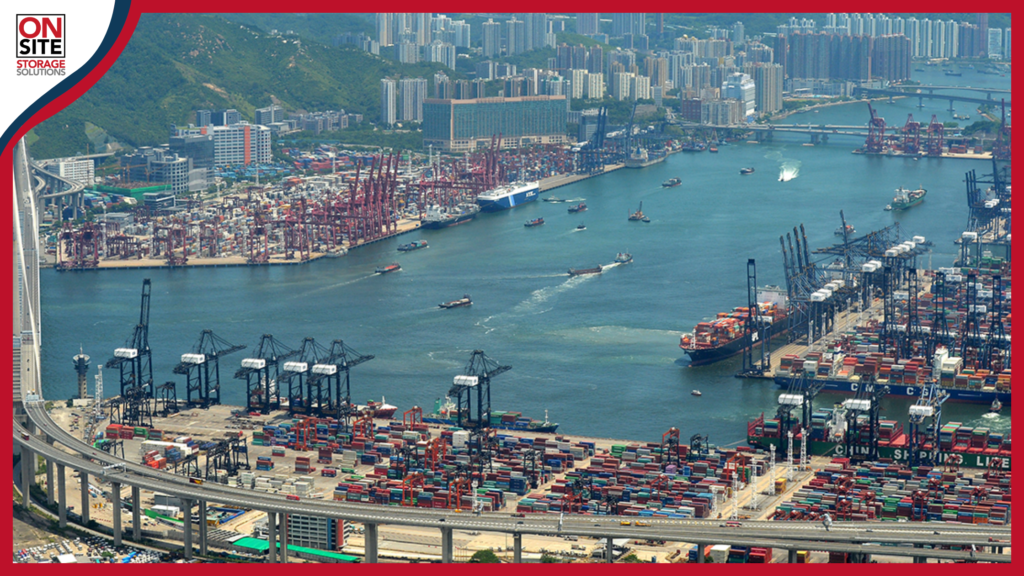 Area of business: The Basin of Kwai Chung-Tsing Yi, on the Kowloon Peninsula
Operator: Hong Kong Maritime and Port Board
Container traffic volume in 2020: 20.1 million TEUs
The ultra-modern Port of Hong Kong is home to nine container terminals overlooking the South China Sea. The Port of Hong Kong, located at the mouth of the Pearl River Delta, is the first link between international shipments and the region.
Despite its tiny shipping processing and storage areas (2.790 square kilometers), the Port of Hong Kong is capable of meeting all of Hong Kong's requirements and links its harbor with nearly 470 other ports throughout the world.
This port is responsible for about 90% of the country's total shipping because it is an island nation. In fact, the Port of Hong Kong has been the world's busiest port several times throughout the last two decades. It consistently ranks among the world's top ten busiest ports. In 2020, its 20.1 million TEUs were handled by its 24 berths, which stretch across almost 8 kilometers of coastline.
As a world-class marine facility, this port boasts the best shipyard facilities in the world, servicing not only ships but leisure boats and patrolling vessels as well.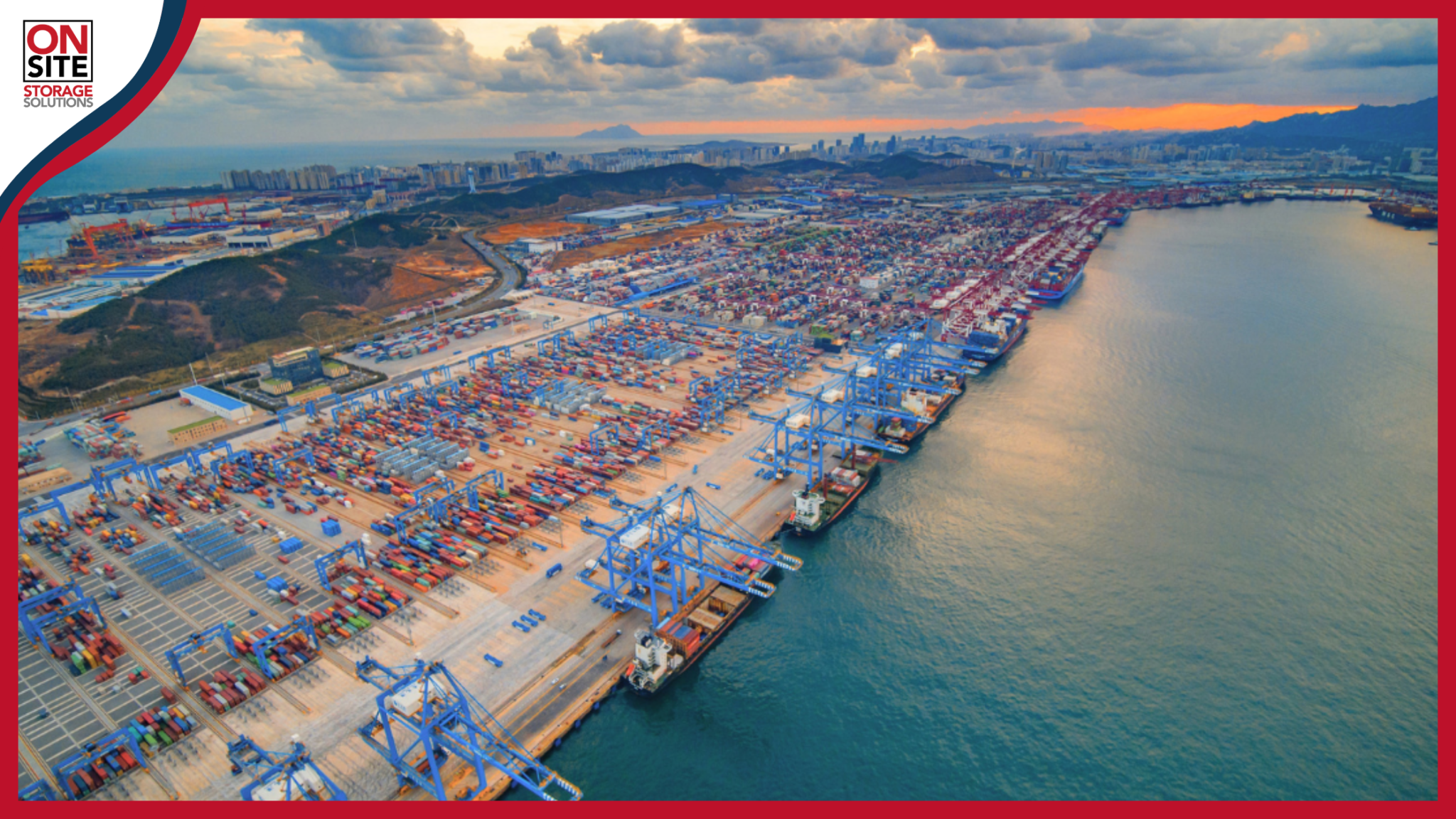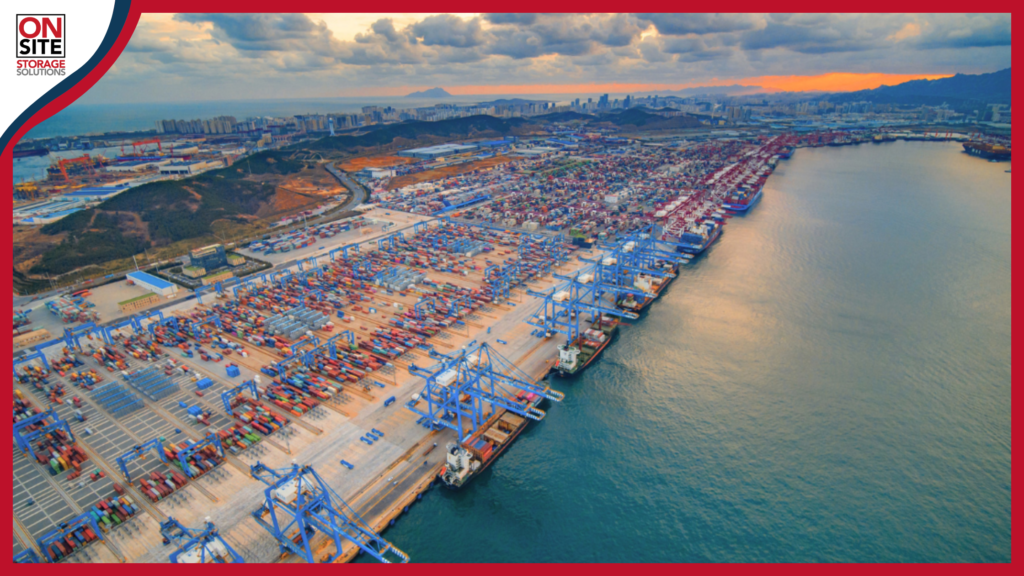 Area of business: Southern part of the Shandong Peninsula, below the Jiaozhou Bay and overlooking the Yellow Sea
Operator: Qingdao City Port Group
Container traffic volume in 2020: 22.0 million TEUs
The Port of Qingdao is a vital link in the West Pacific ocean trade and a significant economic force in the city of Qingdao and Shandong province. Situated between both the Shanghai and Beijing metropolitan areas, this port is a critical commercial center and an essential connection in global maritime trade. Its port helps support the local economy which benefits highly from foreign trade and investments.
The port of Tianjin is well regarded for its significant oil and iron ore transportation capabilities, particularly because of its capacity to service the world's largest ships and tankers.
The port of Dalian, also known as Lianyungang, is home to four major terminals: the Dagang, Qianwan, Dongjiakou, and Huangdao areas. They can handle over 500 million tons collectively.
The Port of Qingdao is partly automated and well-equipped for big, heavy-lifting cranes. It has a capacity of about 140,000 tonnes. Its capacity is ideal for other types of bulk and solid freight, such as steel, oil, aluminum, grains, and other conventional products, to be stored and carried at this facility.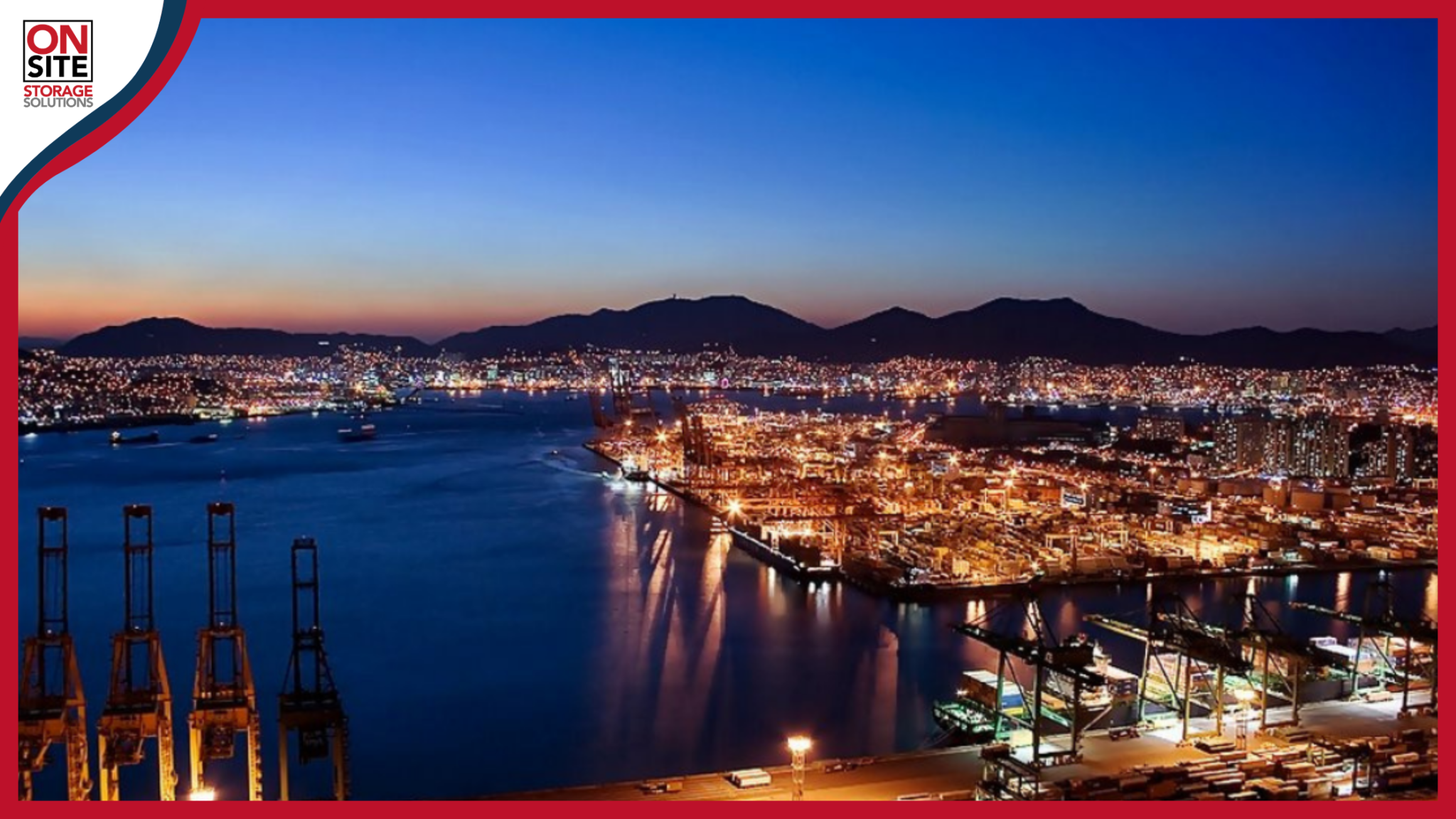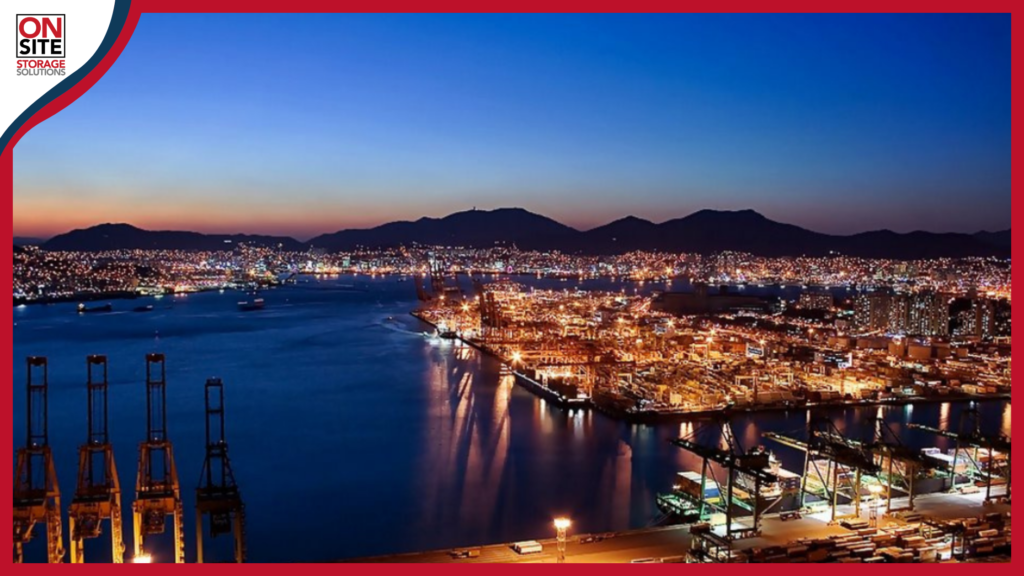 Area of business: 320 kilometers south of Seoul, where the Naktong River meets the Korean Strait
Operator: The Busan Port Authority (BPA)
Container traffic volume in 2020: 21.6 million TEUs
The Port of Busan, which is the most significant and only one from South Korea on this list, is located in an East Asian country.
The Port of Busan, also known as the Busan Commercial Port, was founded in 1876 as a tiny facility with the aim of shipping between Korea, China, and Japan. Today, The Port of Busan is constantly expanding and  is frequently included in the top ten busiest ports in the world. 
The Port of Busan is a major hub in South Korea, with four minor ports (the South Port, the North Port, the Dadaepo Port, and the Gamcheon Port) and two terminals (the Gamman Container Terminal and the International Passenger Terminal). The main trading partners of the port are Japan, the United States, China, Vietnam, Germany, and Hong Kong.
The Port of Busan is a modern shipbuilding center known as the "Oriental Singapore". This title is apropos due to its world trade and economic activity, especially in automobiles, vehicle components, ships, fertilizers, coal, iron ore, crude petroleum, scrap metal, leather goods, rough wood products, fats, and oils.
The Port of Busan, in 2022 is ranked as fourth in the world for transshipment trade. The South Korean government continues to make significant investments in The Port of Busan with hopes of becoming number one in the area of transshipment business.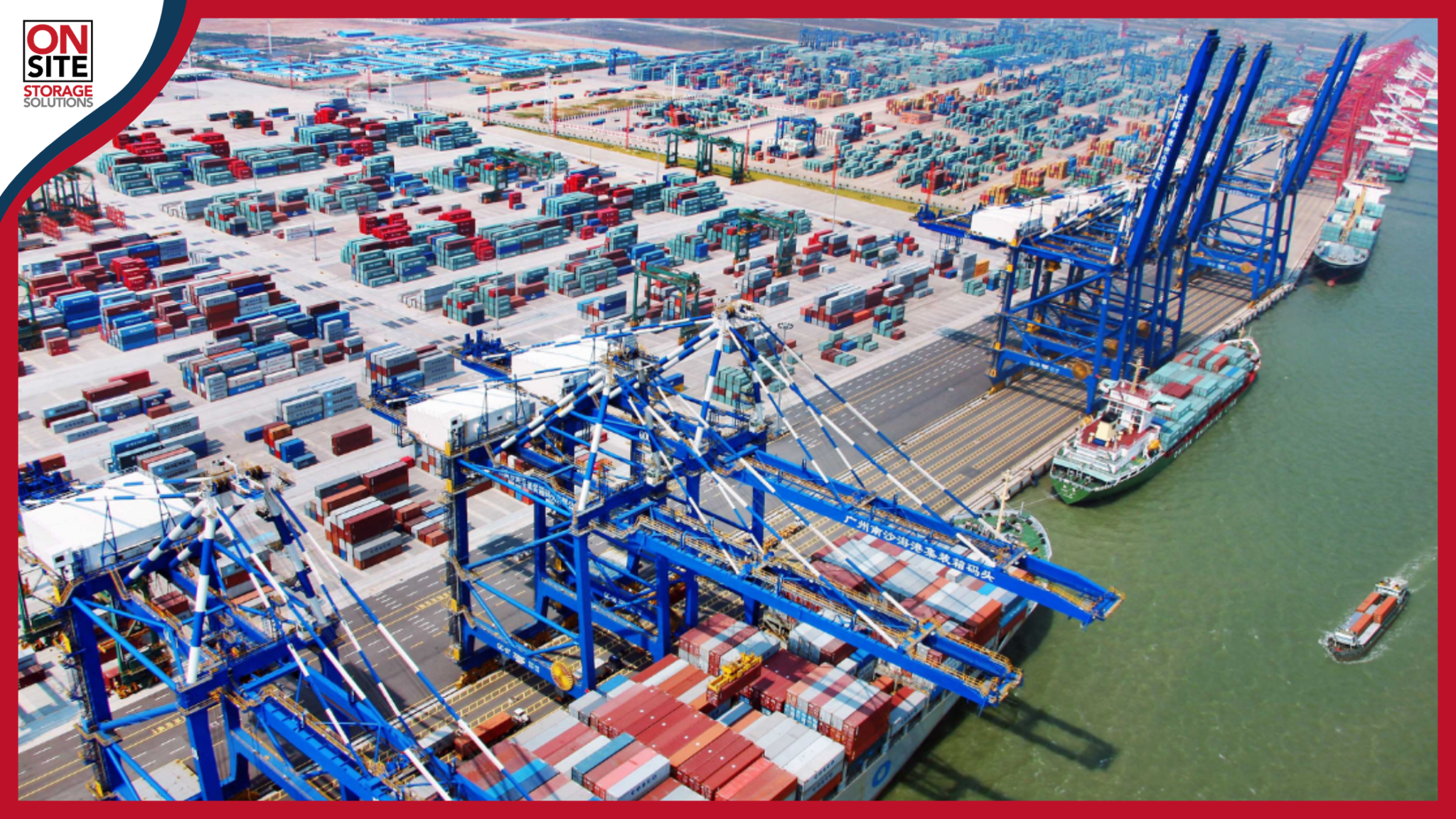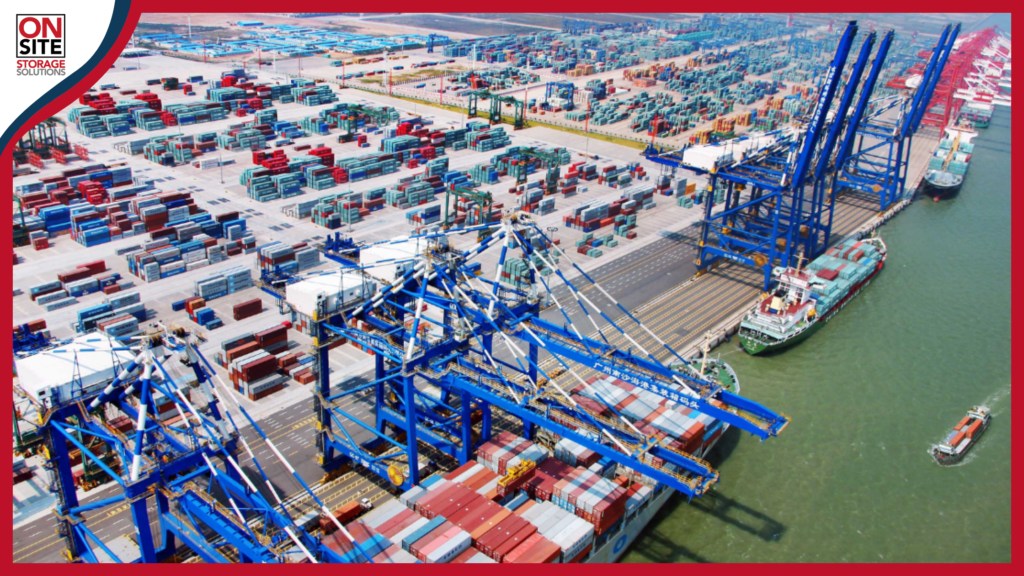 Area of business: Delta of the Pearl River, in between the Dongjiang, Xijiang, and Beijiang rivers
Operator: Guangzhou Port Group Co Ltd. (state owned)
Container traffic volume in 2020: 23.2 million TEUs
The Port of Guangzhou, like the Port of Shenzhen, includes several minor ports into its infrastructure. Nansha, Xinsha, and Huangpu are the three main ports, while there's also the Downtown Port Area with three commercial cargo terminals.
This major port, like the one in Shenzhen, handles trade throughout Guangdong Province. It serves as a critical tool for the province's industries from neighboring provinces including Hubei, Guangxi, Sichuan, Yunnan, Hunan, Guizhou, and Jiangxi. The city of Nansha is located on the outskirts of Guangzhou and handles over 70% of all maritime traffic that passes through the entire port region.
The port has two quays and a total of 14 berths. The facility is capable of servicing the world's largest container ships, thanks to its advanced quay cranes that can reach 65 meters in length to serve them.
The ports' terminals conduct shipping services such as loading and unloading, container freight transportation, bonded warehousing, storage, and other similar operations. The cargo handled through these terminals is of an industrial and agricultural nature, including ore, steel, coal, oil, automobiles, chemical fertilizers, grains, and so on.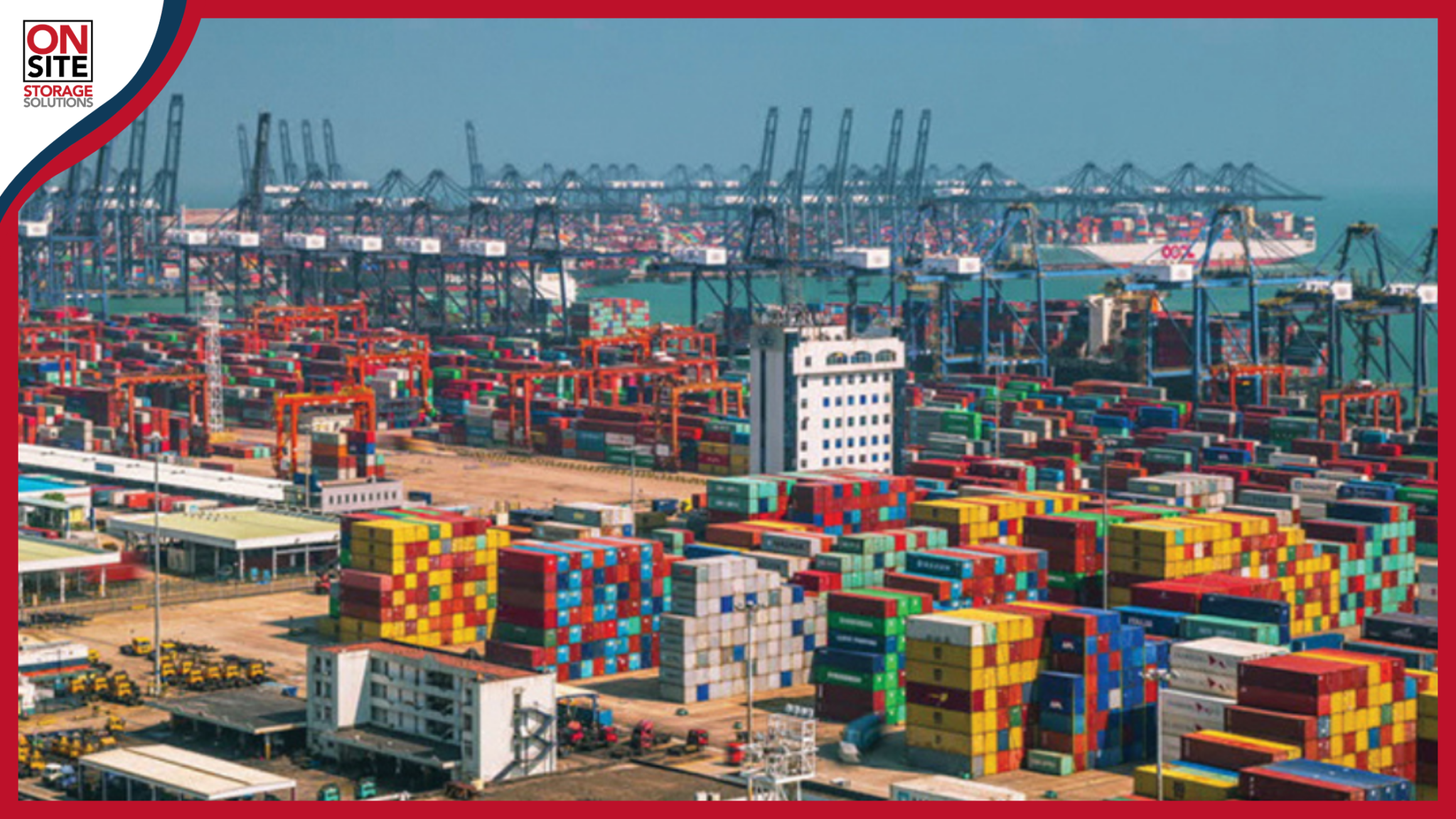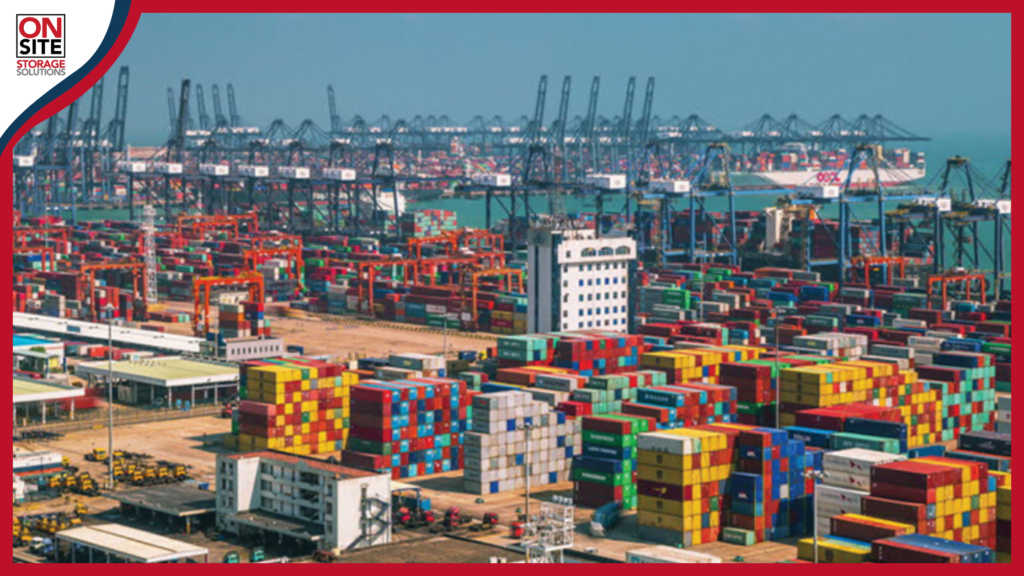 Area of business: Chinese Guangdong Province, southeast of the Pearl River Delta
Operator: The local government of Shenzhen
Container traffic volume in 2020: 26.6 million TEUs
The Port of Shenzhen is China's third busiest port. It is a collective of small neighboring ports that together have become one of the busiest and fastest growing container ports in the world.
The Port of Shenzhen includes Shekou, Chiwan, Yantian, Mawan, Shayuchong (Dongjiaotou), Fuyong, Neihe, and Xiadong ports. The whole port is over 240 kilometers long, and it operates on a foundation of 140 docks. It connects over 100 countries via more than 300 shipping routes.
UPS, DHL, Kerry Logistics, and Nippon Express have built warehouses in the Port of Shenzhen to take advantage of its proximity to Hong Kong.
Because of its technological advancements (known as the Chinese Silicon Valley), the Shenzhen region is home to numerous shipping firms (more than 40), as well as tech companies including Tencent, Huawei, and SenseTime.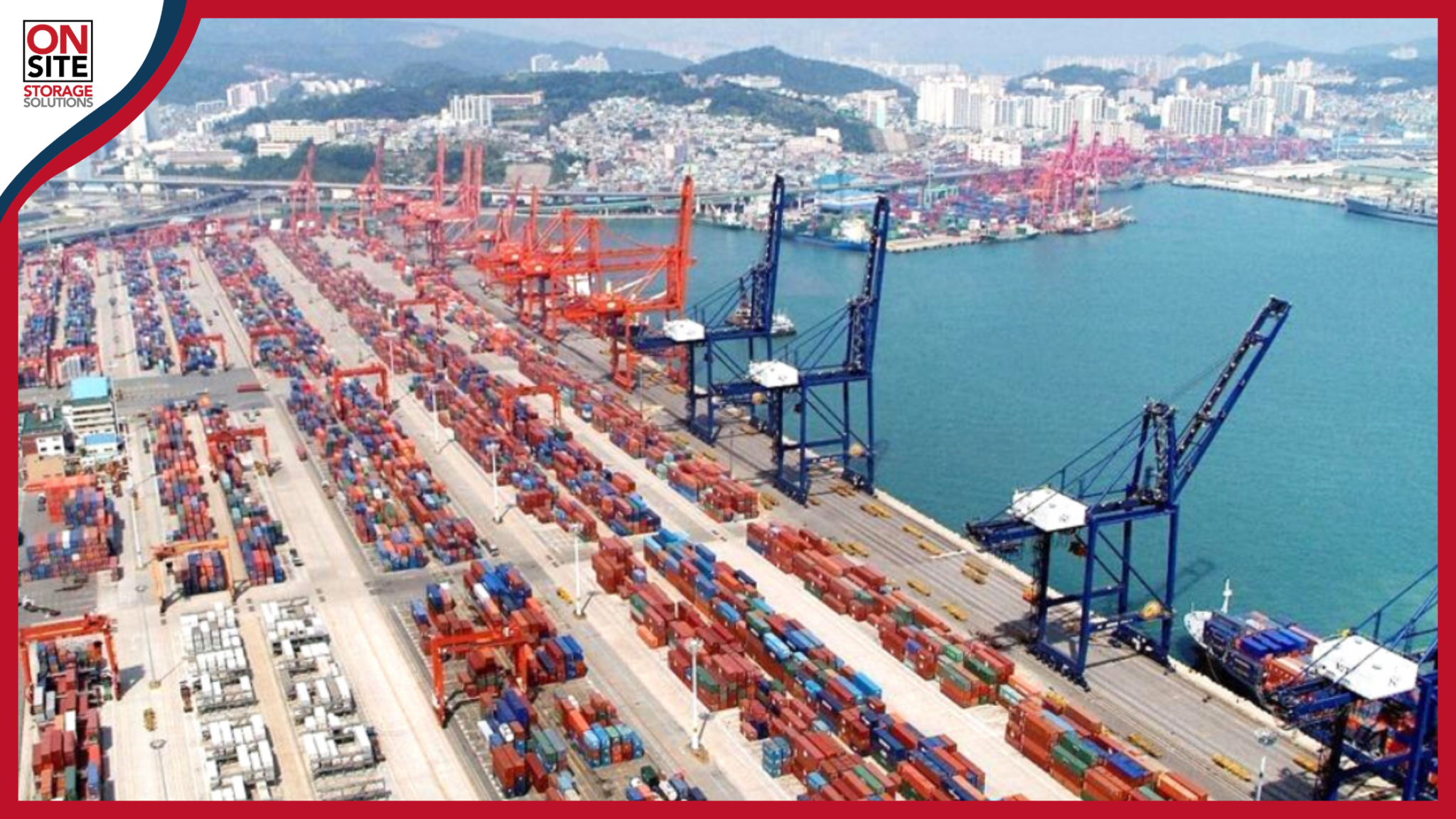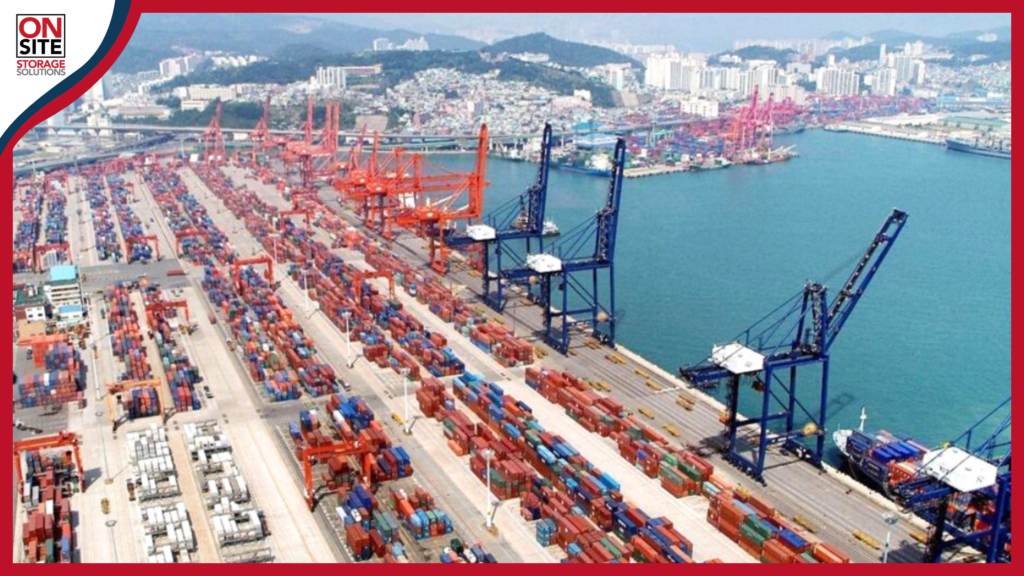 Area of business: Delta of the Yangtze River in the Hangzhou Bay
Operator: Ningbo Zhoushan Port Co Ltd.
Container traffic volume in 2020: 28.7 million TEUs
The cities of Ningbo and Zhoushan, which share the world's third-largest container port – the Port of Ningbo-Zhoushan – straddle the Hangzhou Bay from the city of Shanghai.
The Port of Ningbo-Zhoushan is recognized for being the world's busiest container port in terms of freight tonnage (over 1 billion tons in 2018). 
Manufactured goods and raw loads (such as coal, crude oil, and petroleum products, liquid chemicals, machines, and grains) transported via routes that mostly pass through Australia, Oceania, and North and South America are the most common cargoes handled by this port.
The port is linked to over 590 other ports based out of roughly 100 countries on six continents. It has 191 berths (39 of which are deep-water berths), each of which can handle more than 160,000 container ships per year owing to its 191 gantry cranes.
The Ningbo-Zhoushan Port is still a vital link in China's economic system, yet the high volume of maritime activity generates severe pollution in the East China Sea.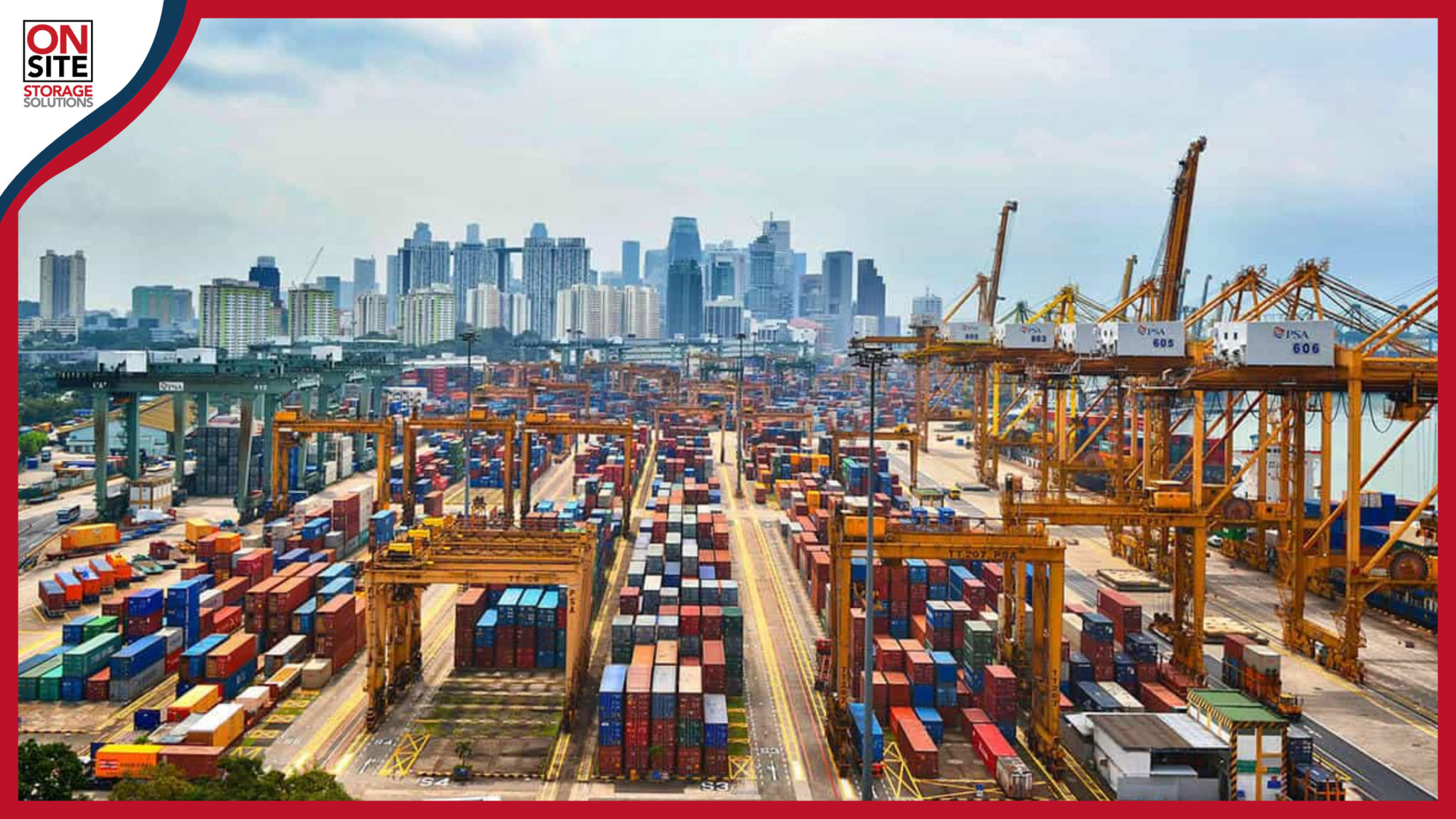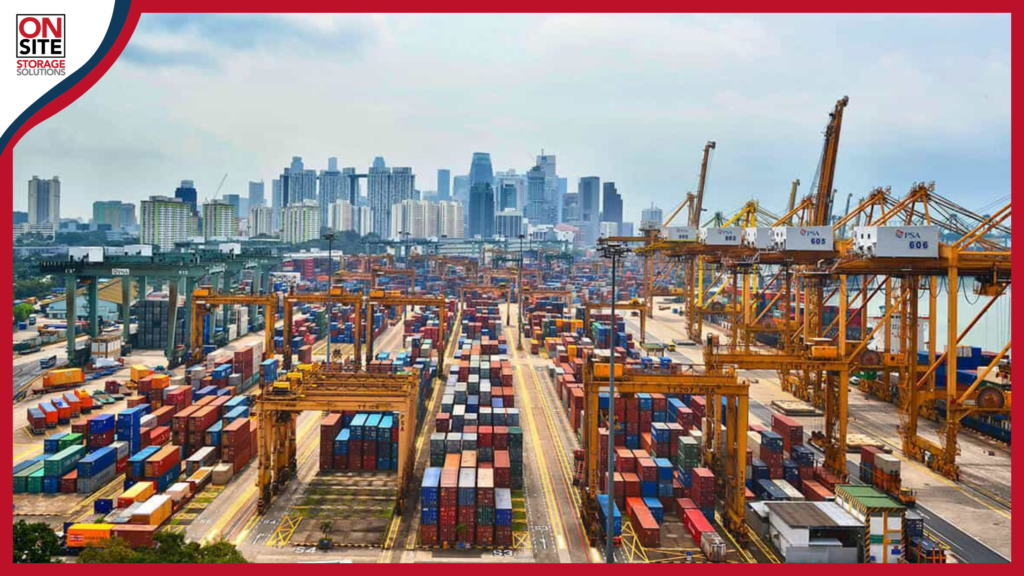 Area of business: Strait of Singapore, in the southern part of the Malay Peninsula
Container traffic volume in 2020: 36.6 million TEUs
The Port of Singapore had held the top position for two years until it was "dethroned" by the Port of Shanghai in 2010. The Port of Singapore is a publicly run facility, making it the world's biggest and busiest port of its kind.
Because Singapore is a small island with limited domestic resources, the country's supply of goods, minerals, food, and other commodities must pass through the Port of Singapore. The port also serves as the world's busiest transshipment center, with 80% of vessels passing through it only to load and unload.
Almost two-thirds of the world's trade passes through this port, which is connected to more than 600 other ports in 151 nations. This port is involved with a fifth of all global trade.
The Singapore Port boasts another significant advantage in that it has the world's largest capacity for refrigerated containers, accounting for roughly 6% of port cargo traffic. The main terminals of Port Klang, located at Jurong, Keppel, Tanjong Pagar, Brani, Sembawang, and Pasir Panjang are equipped with over 200 cranes that can reach 22 container rows.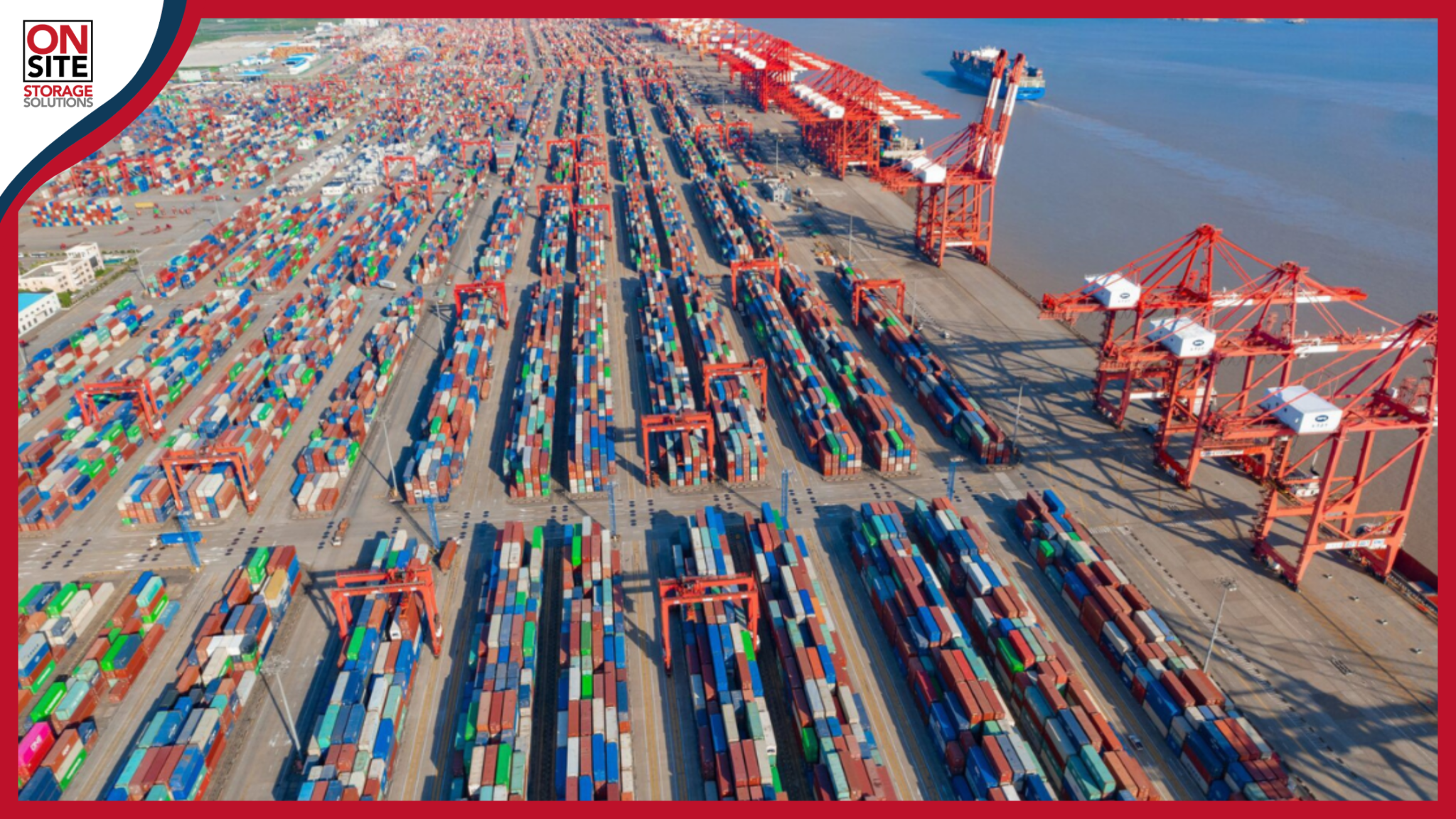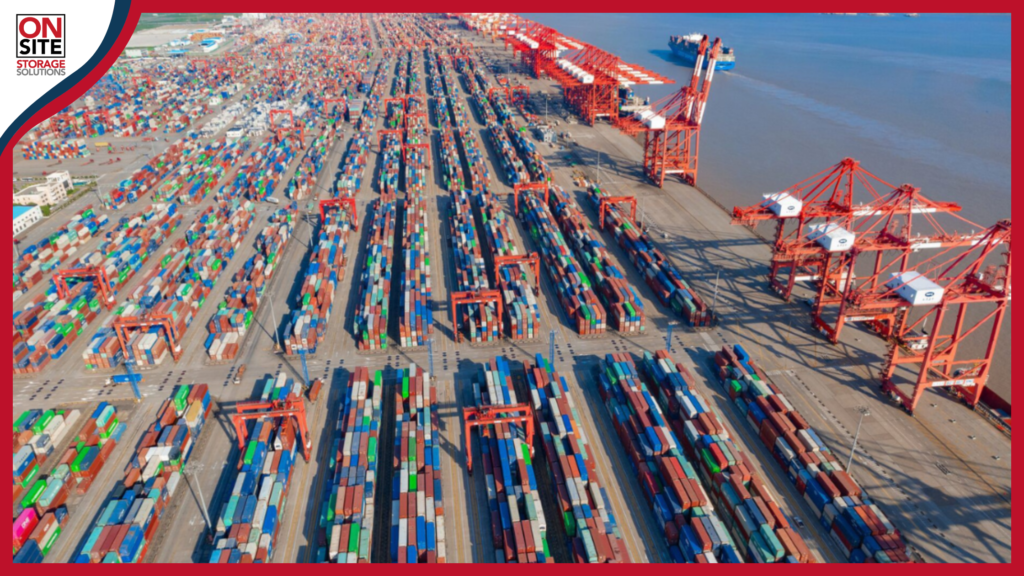 The Port of Shanghai is the globe's busiest and largest harbor. It has been in operation for 180 years (it was founded in 1842), but it became the world's major port just a few years ago (in 2010).
This deep-sea port, located at the mouth of the Yangtze River where it meets the Yellow Sea and the East China Sea coast, handles around 26% of China's foreign trade. Yangshan, Waigaoqiao, and Wusongkou are three of the most important facilities in the port infrastructure.
The port of Shanghai, which has a perimeter of 3,619 kilometers, is the world's largest with more than 20km of quay length. With 125 docks covering 19 terminals, the port can accommodate approximately 2,000 container ships every month.
The Port of Shanghai is the world's largest freight terminal and has an automated shipping load/unload system. There is also a terminal for cruise ships, which receives around 1 million visitors each year.
Reach out to On-Site Storage Solutions for more information about the containers that pass through these ports, as well as how they may be modified and used to create a storage facility, office, or even a house. We have years of expertise serving over 10,000 clients in the United States and can assist you with any container project you might have.
Give us a call at (888) 405-8772 or fill out our contact form to receive a price for your project right now!