When it comes to eating out, people like trying new things, so restaurant owners are paying attention and devising creative places and solutions for housing their restaurants while also cutting expenses.
Because of this, it's no surprise that storage container eateries are spreading across the world. However, these days, what makes launching a shipping container restaurant such an appealing choice.
Let's look at the reasons for the shift and figure out how it started.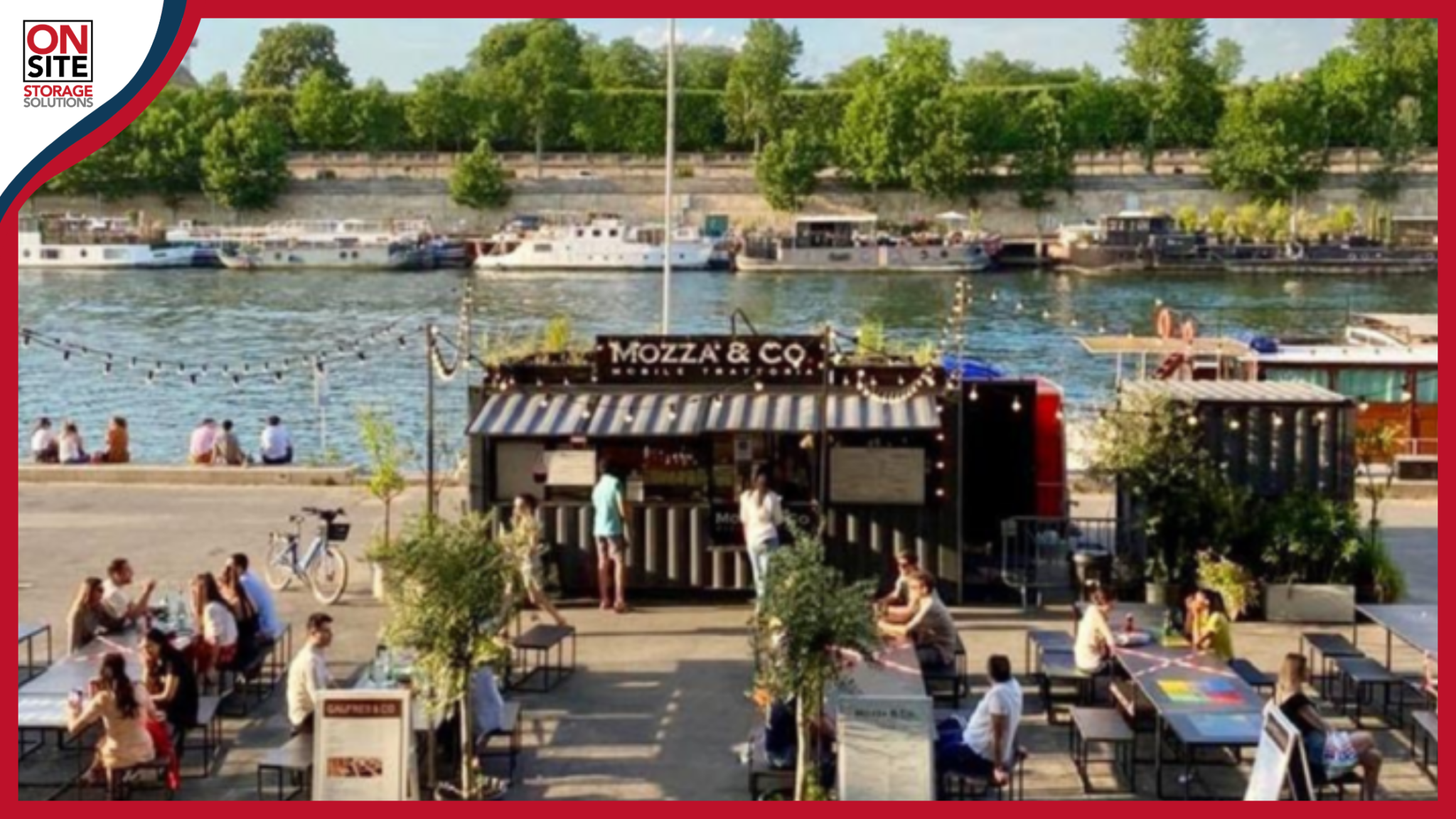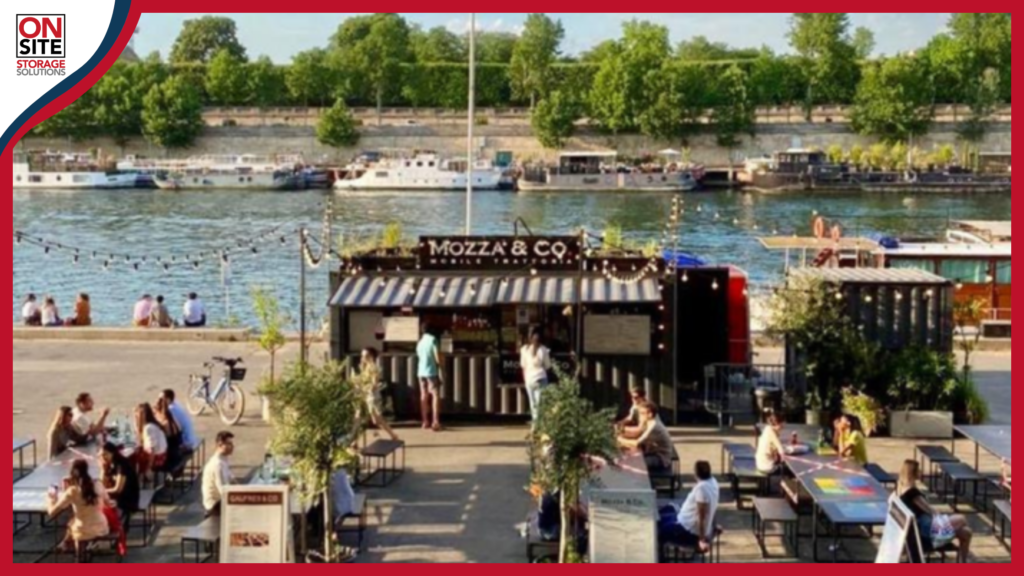 How Shipping Container Restaurants Grew in Popularity
The popularity of shipping container restaurants is not all that surprising. Containers have been repurposed by construction firms and other businesses for decades, so it was only a matter of time before would-be restaurant owners decided to give it a go as well.
The significance of the situation is not restricted to chance. As a starting point for new restaurant owners, shipping container restaurants are particularly well-suited, and there are several key reasons for this.
To begin with, it's the low cost – converting an old shipping container into a fashionable eating establishment is quite inexpensive, allowing you to get started on a much lower budget than if you were using a more traditional option.
The second vital advantage is that restaurant shipping containers are mobile, allowing proprietors to relocate their businesses as often as a day or two. While there are other things to think about, such as permits, transporting food is straightforward, which is an enormous benefit since the owner does not have to make a long-term commitment.
Finally, the owners may start out modest with their shipping container restaurant design and gradually expand it as needed in the future.
Also, shipping container restaurants can be customized in a variety of ways thanks to the extensive customization options accessible, and any required amenities may be installed at any time, giving these types of eateries an edge over traditional restaurants.
The Best Shipping Container Restaurants in the United States
Let's have a look at some of the most amazing and distinctive eating places that have become symbols of their locations, as restaurants in container solutions are becoming more popular every year.
Address: 707 E. Fremont, #1220 Las Vegas, NV 89101
Phone: (702) 826-2702
Bin 702, located in the Downtown Container Park, is one of the area's many container parks. The site is made up of 43 recycled shipping containers that have been repurposed to create an open-air retail center in downtown Las Vegas.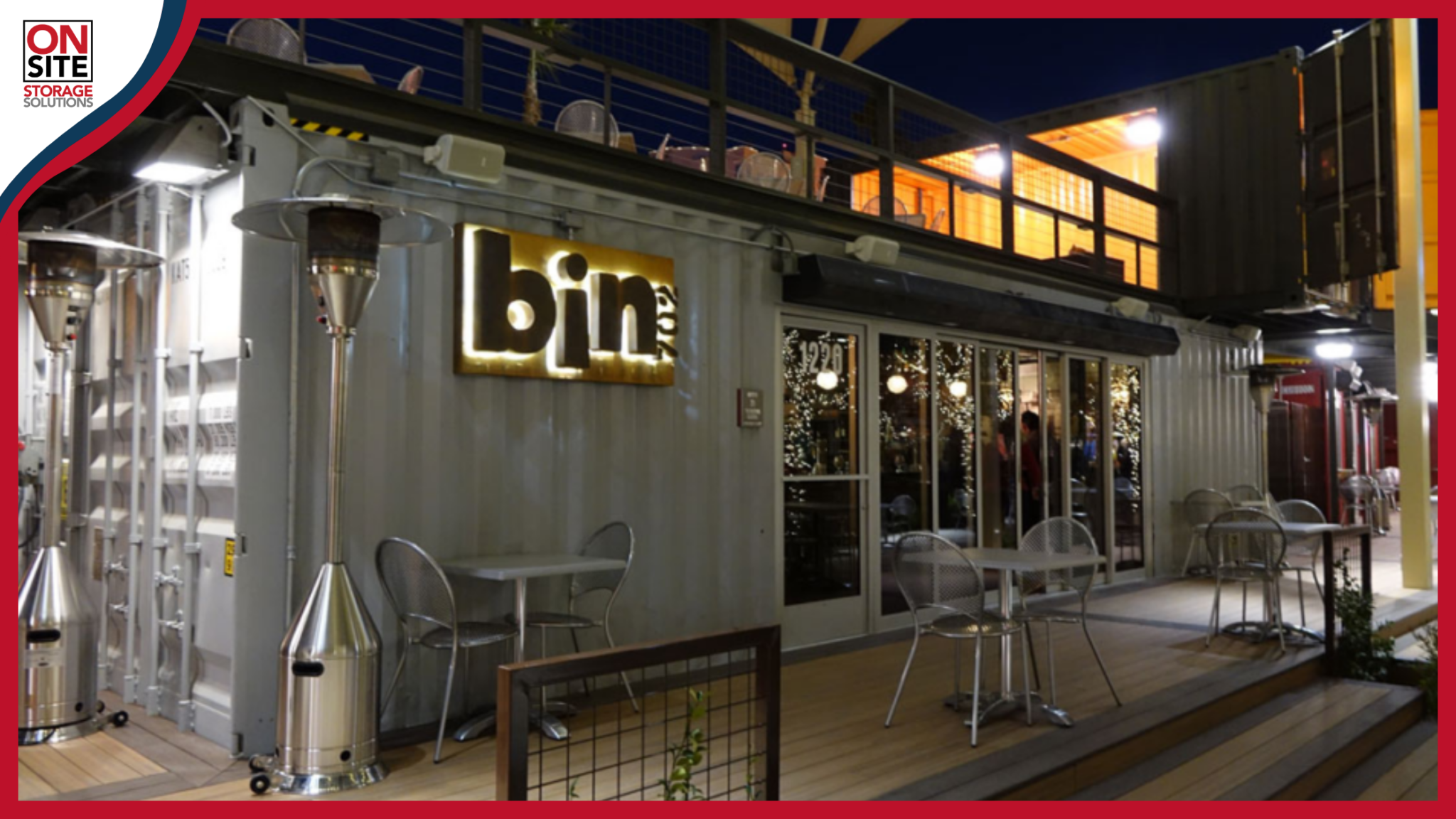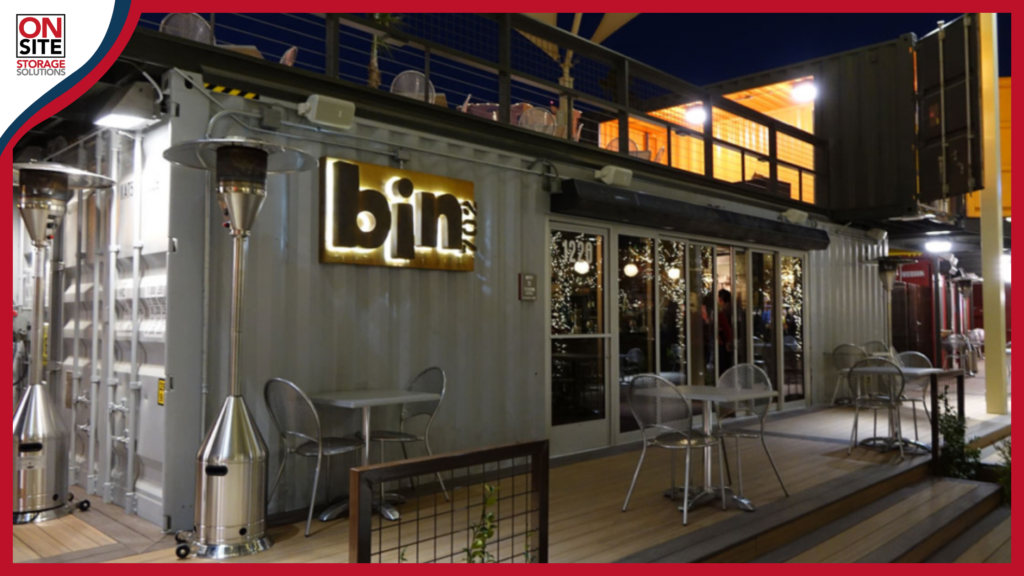 The Food: Menu
Bin 702 shipping container restaurant is made of two 640-square-foot containers, and it serves a wonderful variety of wines, cheeses, and meats to satisfy your culinary preferences. Here you can enjoy everything from appetizers to dessert.
Address: 16500 Bellflower Blvd., Bellflower, CA 90706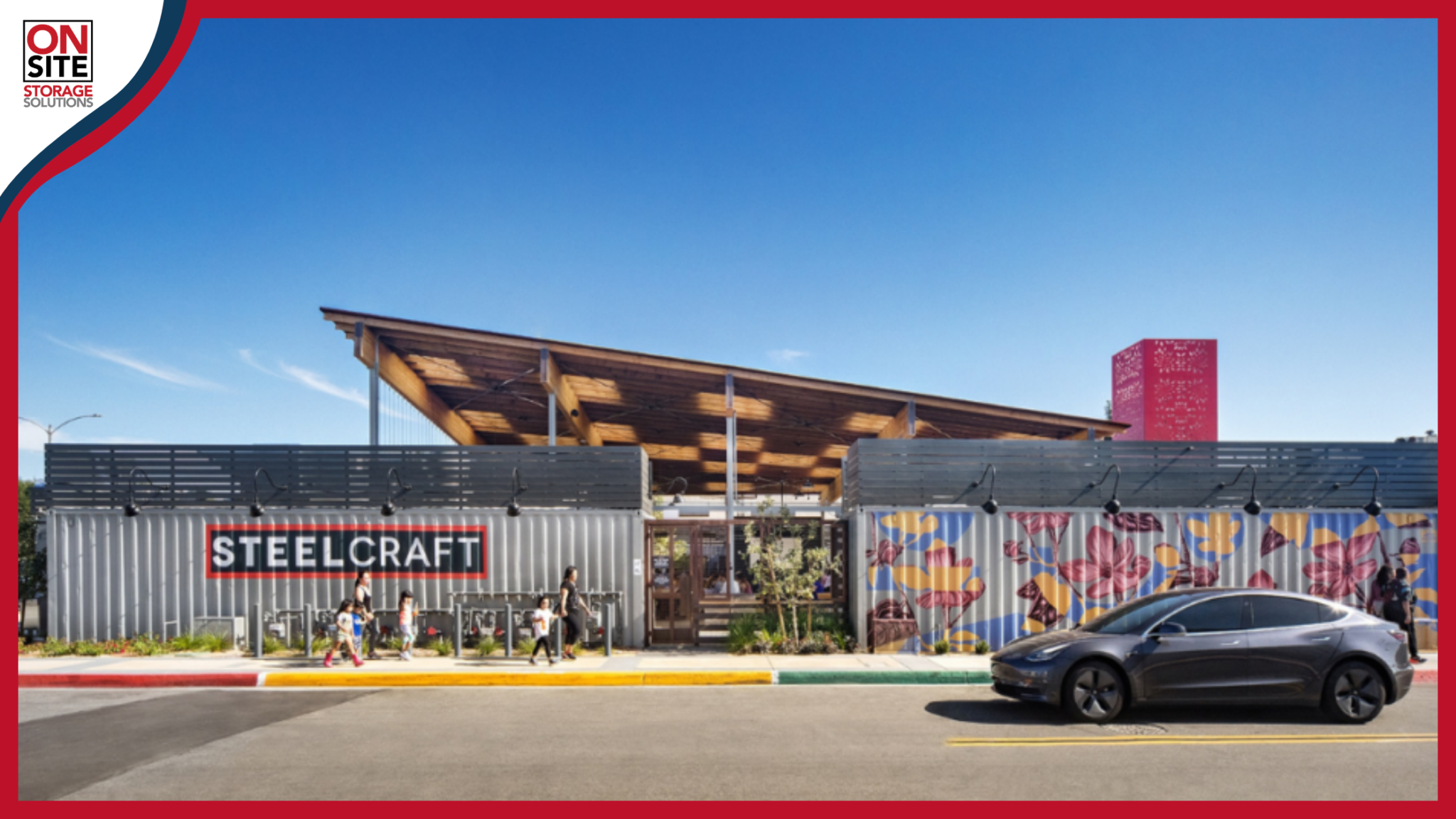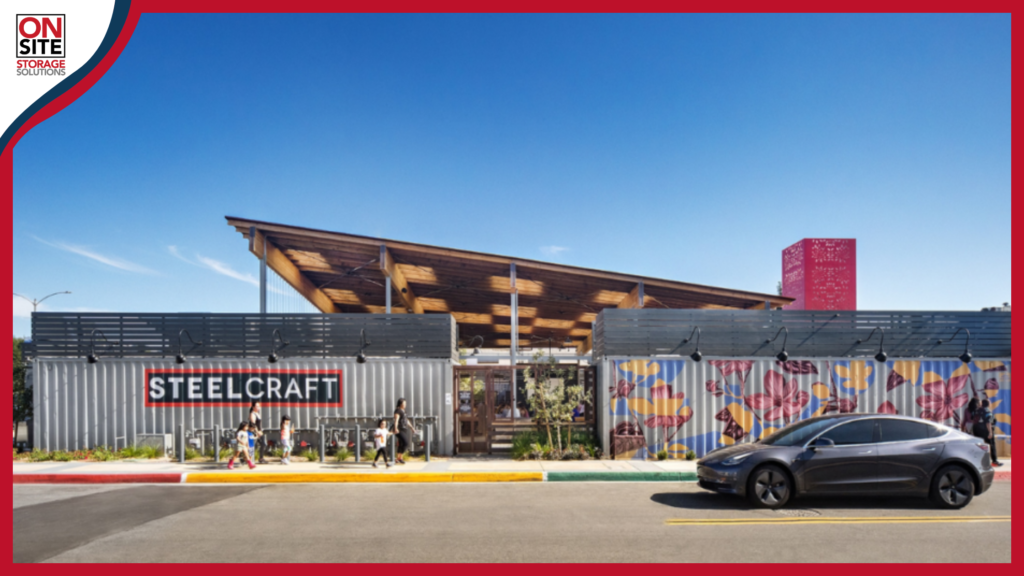 You'll find a cafe, a brewery, a wine bar, a contemporary Filipino restaurant, tacos, pizza, chicken, and ice cream at SteelCraft. You can't go wrong with SteelCraft; whether you're indecisive or serving a group of people.
The Roofed Food Court at L.A. Live is a multi-vendor eatery that resembles an outdoor food court, with cafeteria-style dining between the restaurants. The open roof keeps you safe from the weather while still allowing you to feel like you're outside.
Address: 3200 Pecos Street, Denver, CO
Phone: (720) 269 4778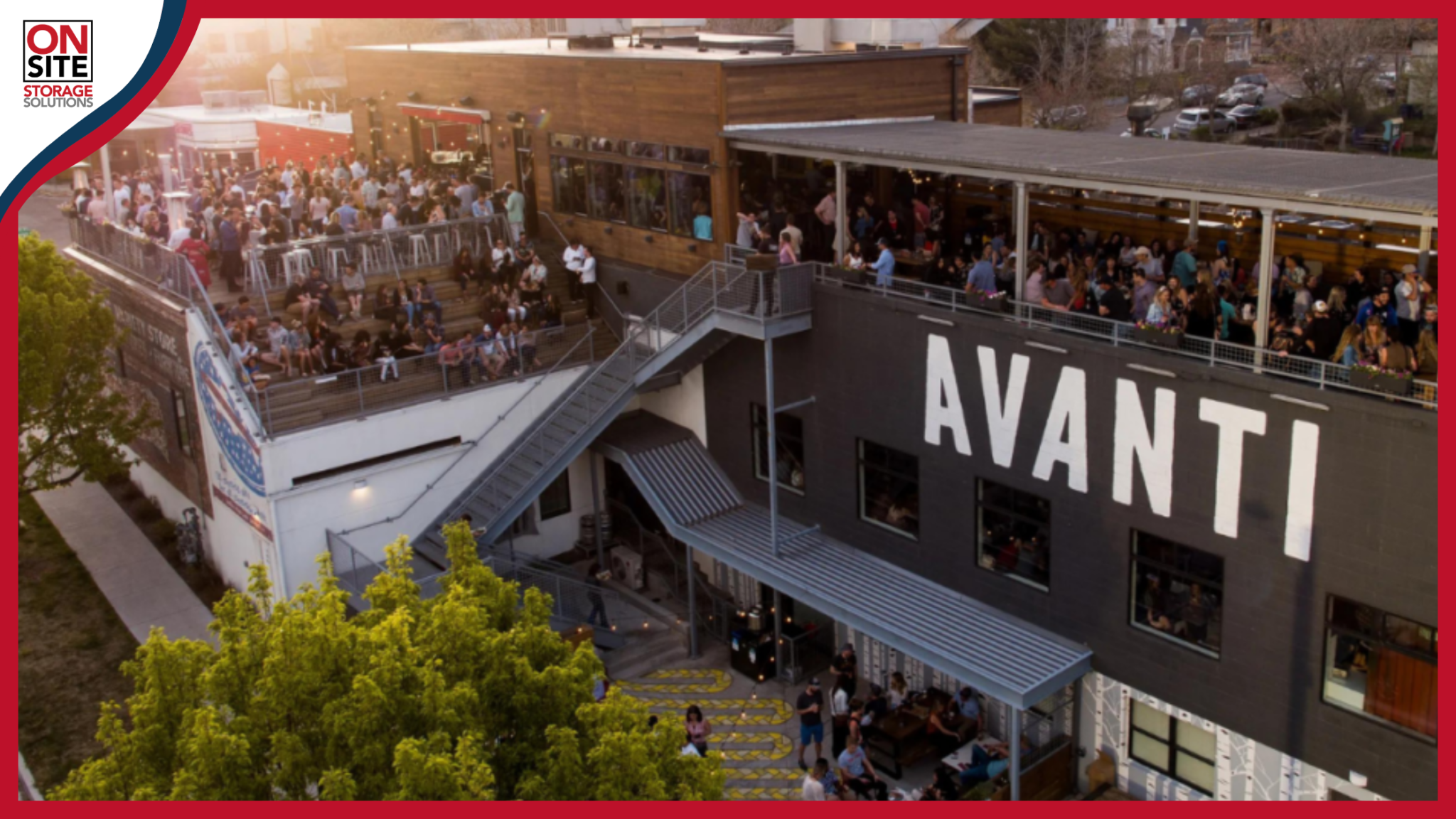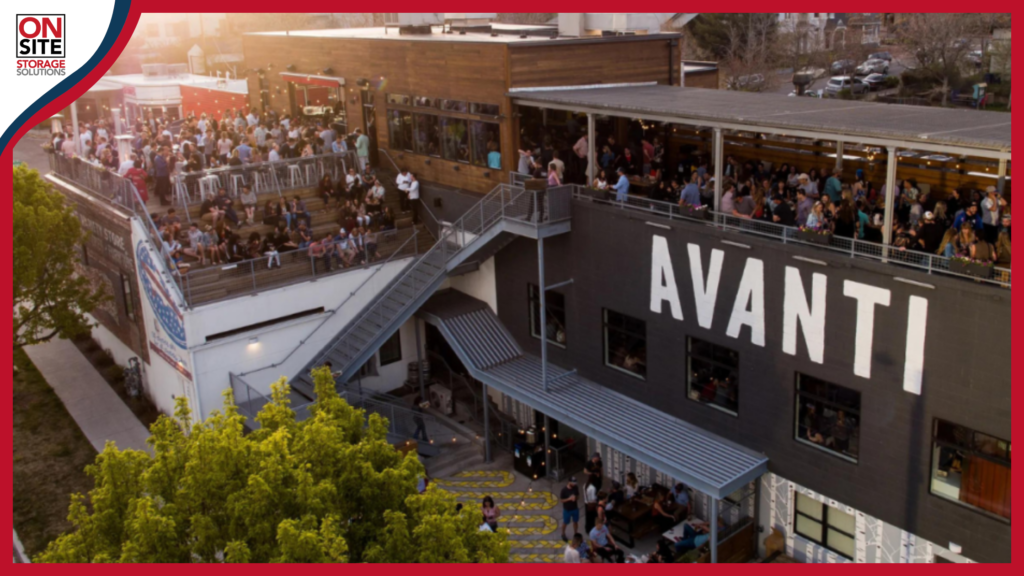 Avanti Food &Beverage is a shipping container restaurant in Colorado's culinary art center. Avanti draws on the area's experience by changing chefs after an agreed-upon period to guarantee that the cuisine remains distinctive and creative, no matter how often you come.
If this has piqued your interest to start a business utilizing shipping containers, and if you want to learn more about how to convert a container into a restaurant or locate a used shipping container for sale, On-Site Storage Solutions – we have a variety of alternatives for all types of projects and can assist you in finding the best solution for your needs at an affordable price. Feel free to Browse through our comprehensive catalog of shipping containers. We are sure you will find one that fits your needs!
Or contact us at (888) 405-8772 to get started right now and help you launch your project from the ground up!