It can be hard to provide medical help to communities that are not easy to get to. It can also be hard to respond quickly to a lot of patients who need help after a natural disaster. Accessing health care is an important issue that affects people all over the world. Some people use shipping containers to make medical treatment or storage facilities. 
Mobile clinics and hospitals are very important during medical emergencies or natural disasters. They can help people in remote areas who might not be able to get to a regular hospital. Besides being tough and cheap, shipping containers can be used for more things than just transporting stuff.
This article will tell you about the advantages, and how much it costs, and give examples of shipping container clinics.
THE COST OF USING A SHIPPING CONTAINER AS A MEDICAL CLINIC
The initial cost of purchasing a shipping container can range from $1,500 to $6,000 depending on size and construction material. This cost doesn't include modifications that are necessary for medical use, which can add up quickly. For example, you would need to install climate control systems or purchase specialized medical equipment and supplies. There may also be additional costs for plumbing, air conditioning, electrical work, and more.
To turn the shipping container into a medical facility, you will need to know how much it will cost. It depends on what you will do in the facility, how long it takes to build, and where it will be. It could range anywhere from $7,500 to over $100,000 for larger facilities.
Using a shipping container for medical care can be cheaper than building a new building. But before you do it, make sure you know how much it will cost.
BENEFITS OF USING MOBILE CLINICS MADE FROM SHIPPING CONTAINERS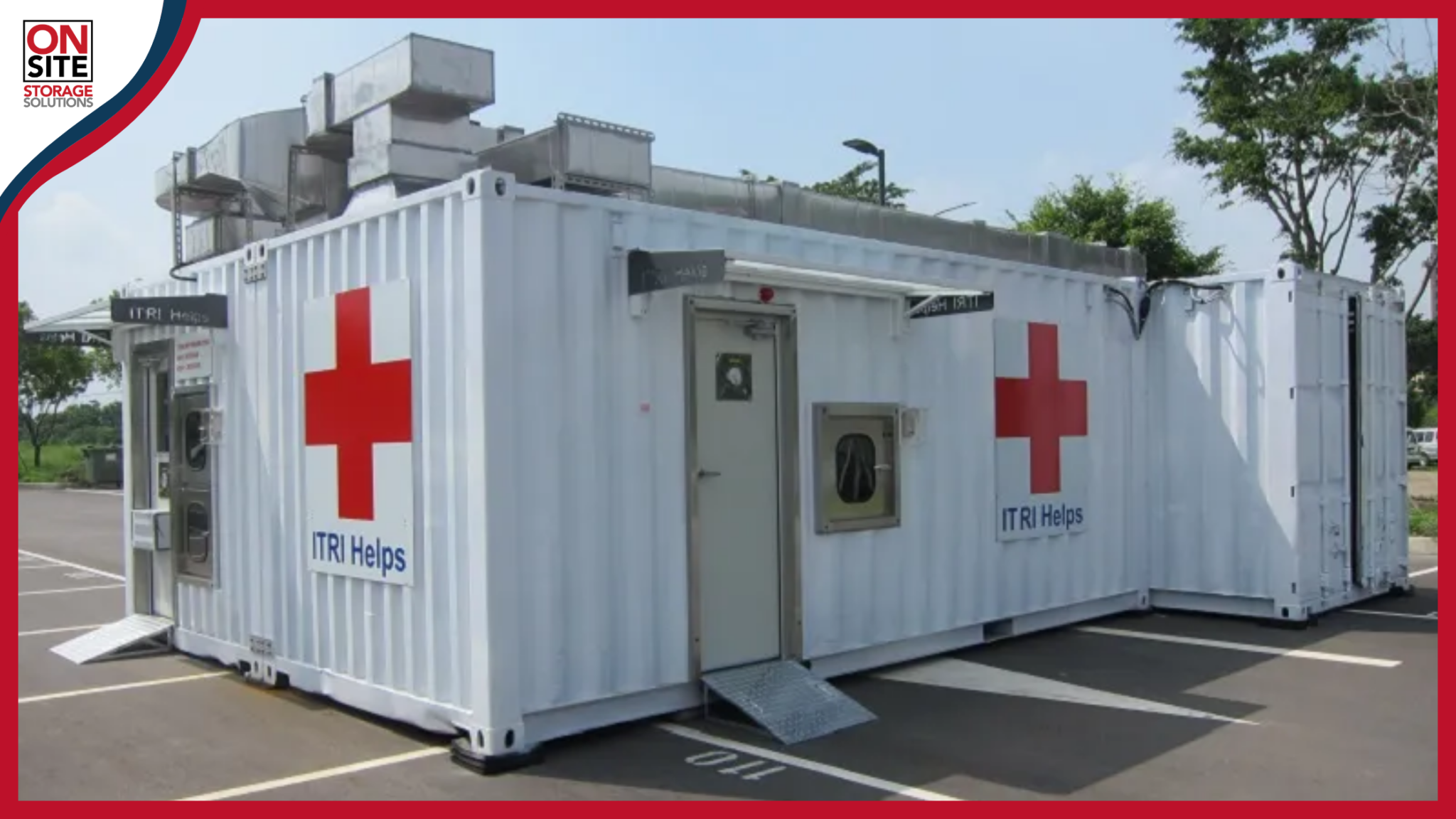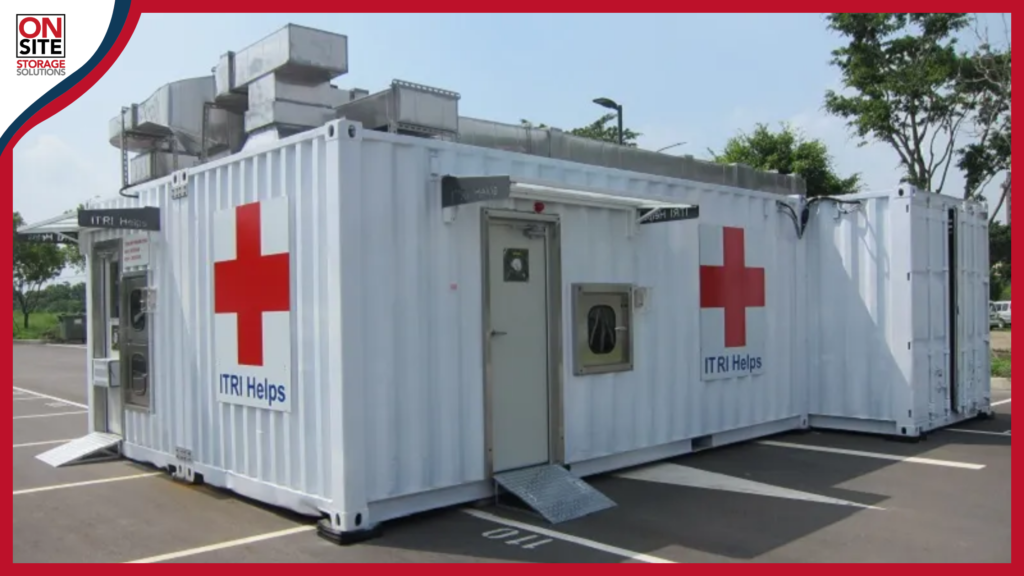 Unlike traditional facilities, portable shipping container clinics can be constructed in mere days instead of months. As modular buildings come with a design already made. It is easy to get your clinic started and running quickly.

Shipping containers can be personalized with additional features like electrical systems, insulated walls, shelves, storage areas, plumbing fixtures, lighting, and floors. You can add things to the shipping container to make it more useful and secure. The same shipping container can be used again and changed to fit different needs for different medical services.

Constructed from Corten steel, shipping containers are both dependable and robust; they can easily survive even the harshest of conditions.

Shipping container clinics are special buildings that keep people safe from extreme weather and other dangers. They are also safe from fires, changes in temperature, and damage from being moved around.

The convenience of these mobile medical centers makes them incredibly convenient and economical. Medical kits have the tools and equipment needed for medical care. They can be moved quickly and used in different ways, like storing, shipping, or helping people get better.
HEALTHCARE FACILITIES IN DISASTER RELIEF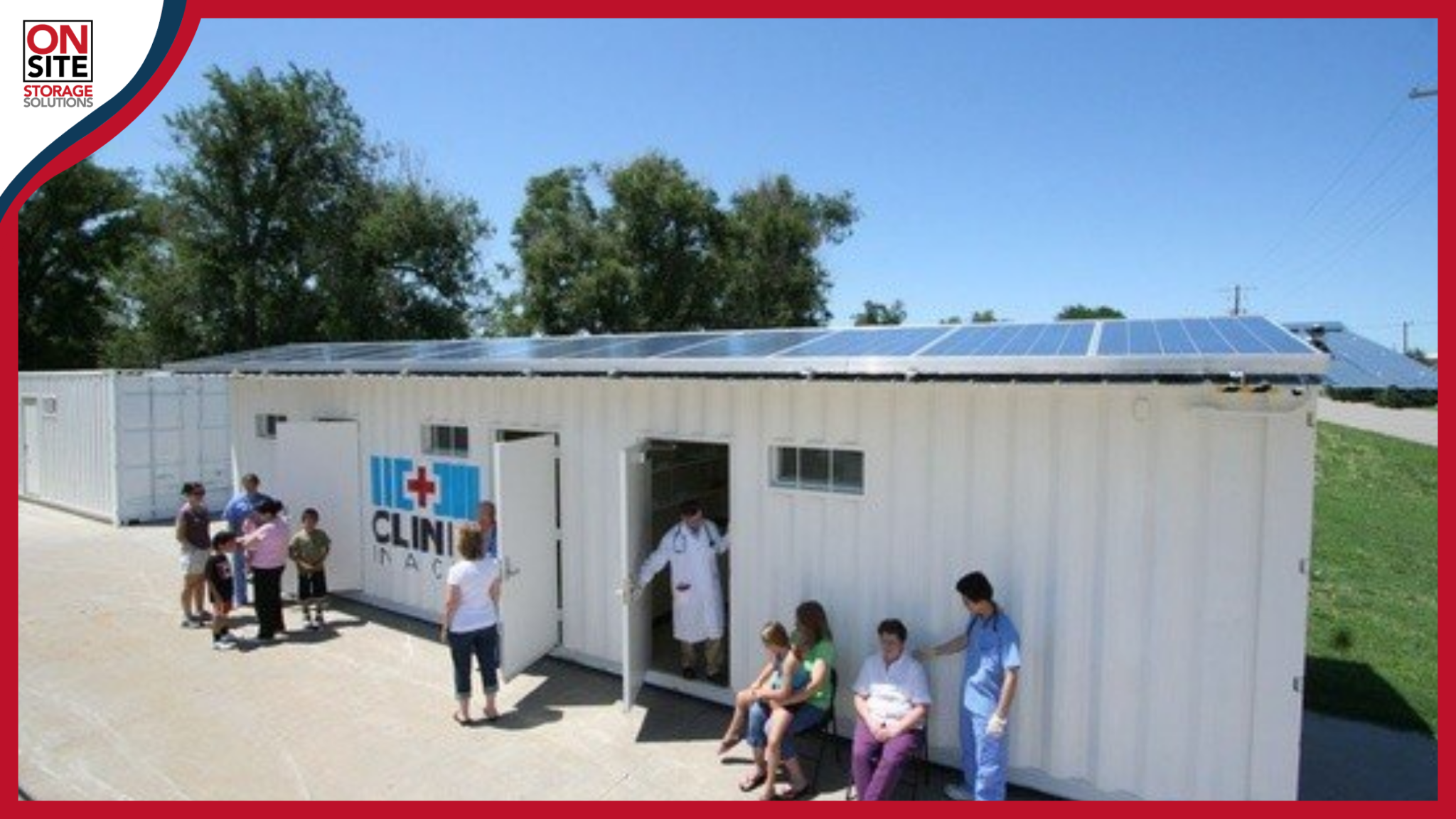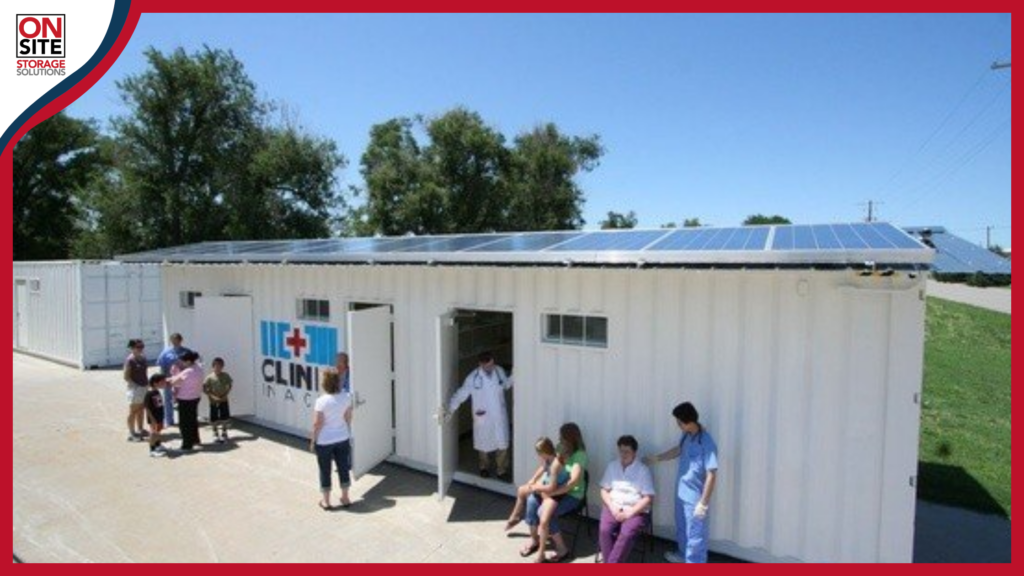 Shipping containers have become an increasingly popular option for providing healthcare services during disaster relief efforts across the United States. Mobile medical units are strong and not too expensive. They can be put in place quickly to help people who were hurt in a natural disaster. Here are some examples of healthcare facilities that have used shipping containers in their disaster relief operations in America:
After Hurricane Harvey hit Texas in 2017, a special clinic was sent to help people affected by the storm. The clinic was made from 24 recycled shipping containers and it offered medical care.

When Hurricane Michael hit Florida in 2018, a special clinic was sent to help people. The clinic was made from 20 old shipping containers.

After the tornado that devastated Alabama in 2019, a 60-unit hospital facility made from shipping containers was sent to provide medical care for victims of the storm.
It is clear that shipping containers can be highly effective when it comes to delivering urgent healthcare services during times of crisis. Their mobility and affordability make them ideal for use during disasters and they are becoming an increasingly important tool in emergency relief efforts throughout America.
On-Site Storage Solutions
At On-Site Storage Solutions, we have a lot of different shipping containers that you can use to make a mobile medical clinic. We have thousands of new and used containers so you can choose what you want. We provide multiple sizes and ample alteration that will match any requirement you may have. Reach out to us today at (888) 405-8772 so we can create the perfect mobile clinic for you!
FREQUENTLY ASKED QUESTIONS