Are you looking for a small shipping container? Our 10 foot shipping containers can be handy when you don't have a lot of space to work with, or you don't need to transport or store a large number of goods. They are exactly half the size of 20-foot containers, which equates to half the size of a single-car garage
Benefits and Common Uses of 10 foot Shipping Containers
Extra small shipping container size fits almost anywhere

Great way to store or move personal items

Ground level containers makes it easy to climb in-and-out safely

Lock up construction tools and small property items

Keep your materials out of the weather elements

Portable and relocatable to adapt to your site easily

Make great personal sheds for yard work tools and gardening storage
What fits in a 10 Foot Shipping Container?
10 ft. metal shipping containers are one of the more rare and unique shipping container sizes. When available, they can offer an excellent storage solution for spaces where the more common 20' and 40' options can't fit or aren't needed.
Dimensions of 10 FT Shipping Container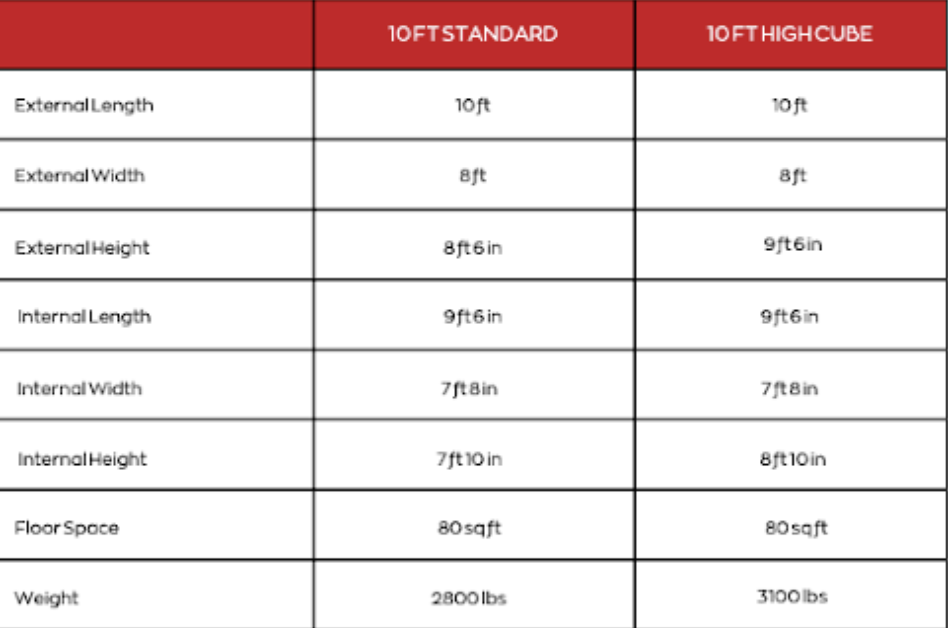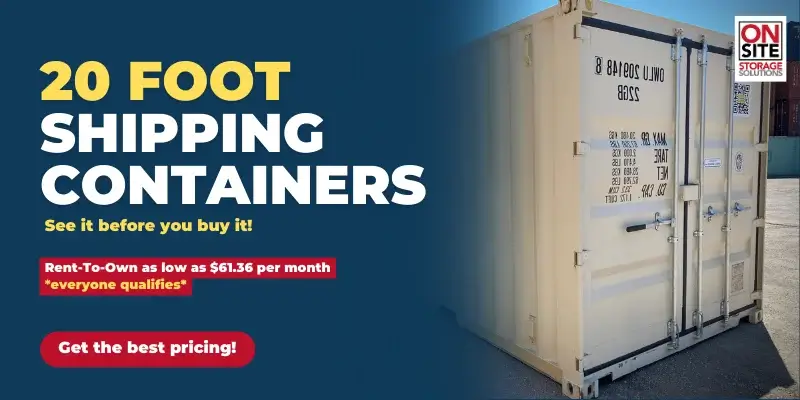 How Much Does A Shipping Container Cost?
10-foot shipping containers are made from 20-foot containers that have been cut in half into two 10 ft units. Whereas new 10′ containers are made from specially designed Duocon 20′ containers that are designed to be cut in half.  The new one trip 10′ containers made from a 20′ Duocon will have corner castings at all 8 corners and they will all come with a set of double doors at one end.  See Duocon 20′ and 40′ for more details.
If you want to learn more about 10 foot containers, or if you simply wish to talk with the specialists please contact us at (888) 405-8772 and we'll be happy to answer all of your questions and assist you make the best decision.
FREQUENTLY ASKED QUESTIONS