In today's stressful world filled with numerous obligations such as work, home, kids, etc. it's no wonder people are feeling tired and burnt out. Everyone needs and deserves a "sanctuary", a place where one can relax and unwind and forget about troubles. "Man Caves" for men and "She-Sheds" for women are the perfect retreats to help us get away from the "real world" and focus on hobbies, passions and find "peace of mind". Here's a brief guide on how to build a container home to get you started.
While most people designate an extra room in the house to convert into one of these safe havens some people might not have that luxury. When space is limited shipping containers can be the perfect alternative because they can provide the needed room for the beloved "Man Cave". An added advantage is that these are mobile and can be placed anywhere you have space on your property.
what is a man cave or she shed?​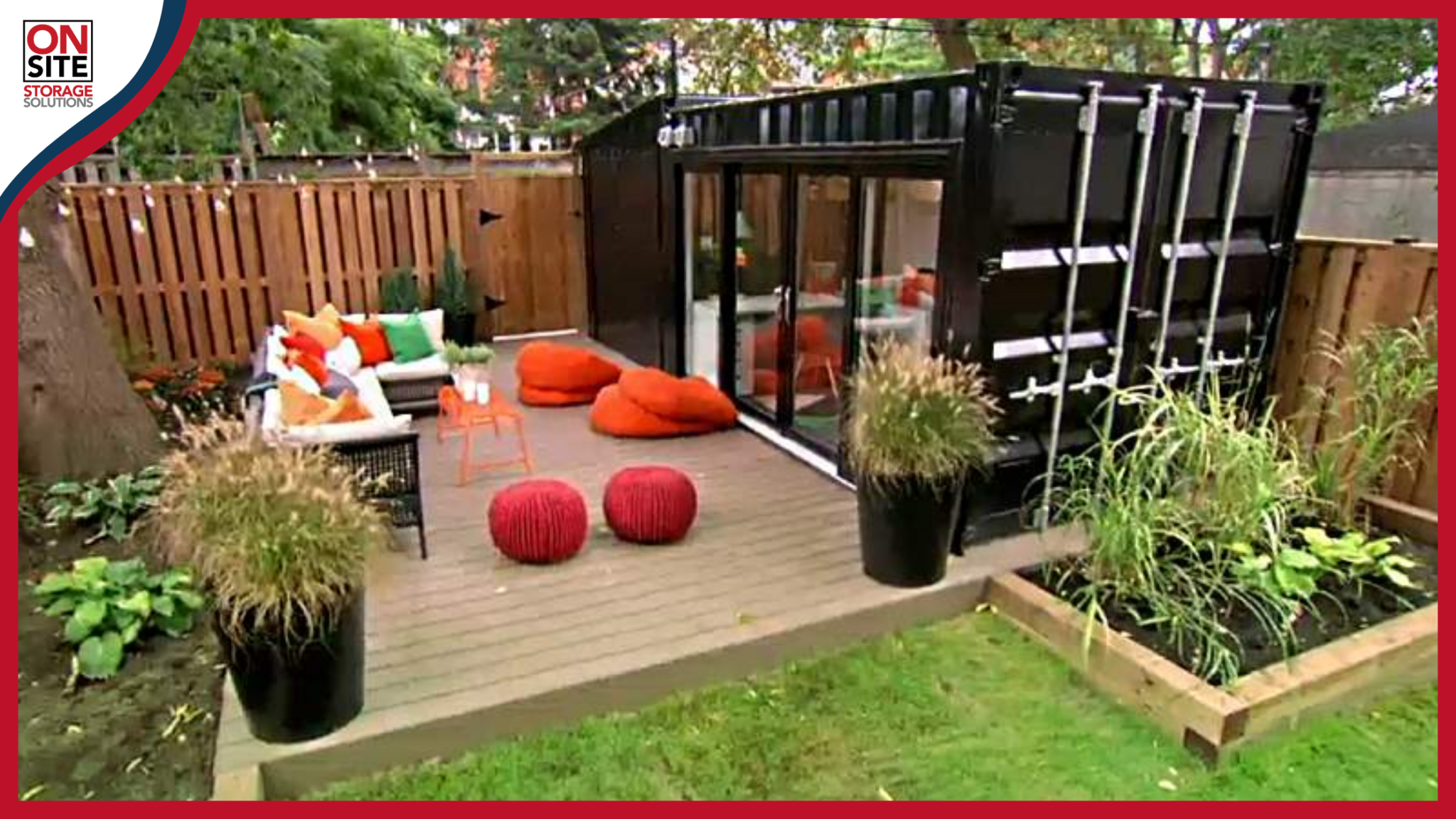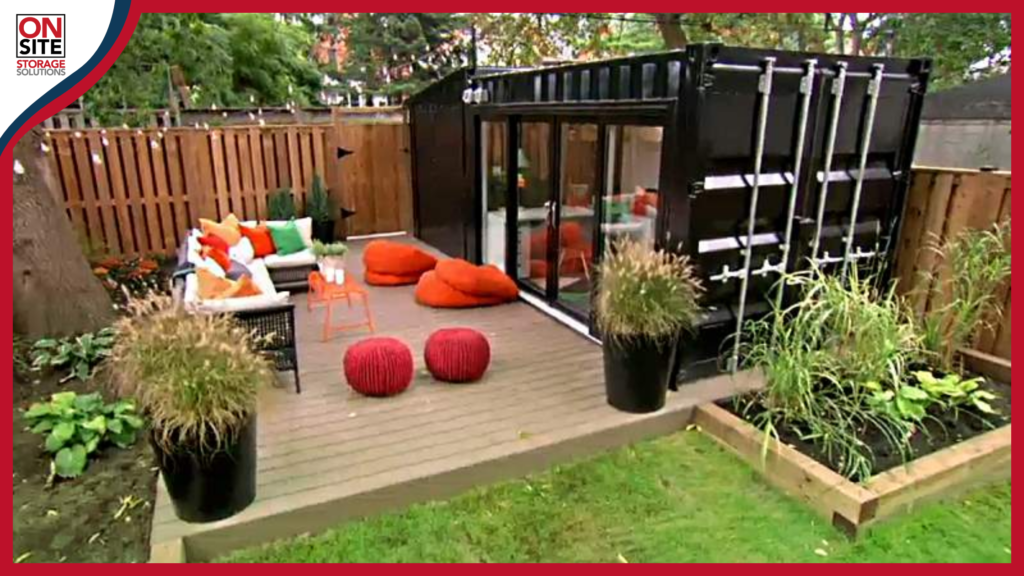 First, What is A "Man Cave" or "She-Shed"? It is a term coined to refer to a room or other part of a home used by a man or a woman as a place to have some time alone, away from the family to pursue hobbies or interests without being disturbed. It's typically a small room or area in the home that is furnished in the preferred style of it's inhabitant such as the cliche sports memorabilia for men or perhaps craft supplies for women. Depending on preference these rooms can serve as a meditation zone, reading room, writer's den, craft room, home theater or game room, the ideas are limitless!
If you don't have the room for a "Man Cave" utilizing a shipping container to convert into one of these quaint spaces is a unique and smart idea because the room can be self contained and truly give the person the retreat space they desire. For anyone considering converting a container into a "Man Cave" or a "She-Shed" it's important to note both the advantages and disadvantages of taking on this project.
Advantages
Affordable: Depending on the size you need, a 20' or 40' shipping container has ample space and  can serve as a strong shell or base for a room. Compared to the price of purchasing a ready made shed or constructing a similar sized room from the ground up a shipping container is much more affordable.

Time: A Shipping container can be delivered within a week so getting started on your project is much quicker than drawing up plans to build a room from the ground up.

Durability: Shipping containers are built to last. With minimal maintenance, they can endure the harsh weather and environments.

Portable: Unlike a fixed room you build on to your home a shipping container is mobile and can be moved around on your property to suit your needs. Furthermore, if you ever move to a new home, you can take your "Man Cave" with you. 

Space: If you don't have the luxury of having a spare room in your home that can be converted into a "Man Cave" or "She Shed" then a modified shipping container is a great alternative. A 20' or 40' container can offer you that added space and can fit perfectly in most backyards.
Disadvantages
Weight: Empty containers weigh up to 10,000 pounds and moving them requires the use of heavy equipment. It is highly recommended to place the container on a hard foundation so it doesn't sink into the ground overtime and become unlevel and difficult to open.

Size: Keep in mind that every city and homeowners association has specific rules and regulations governing the size of outdoor structures allowed and some may require a permit for a container. Reviewing the regulations in your area in advance is highly recommended. It is also advisable to ensure you have the space required to deliver the container. Shipping containers are large and require heavy trucks to deliver so it's important that your property be accessible and have ample space for the delivery.
Getting Started: 
Interested in turning a shipping container into your own sanctuary? We can cover the basics in three easy steps!
Step 1: Order Your Container​
If you choose the right vendor, purchasing a container can be relatively simple no matter what your location is. An experienced and reputable company can help you choose the container type and size that is right for your specific project needs. If you're planning to do all of the modifications yourself then all you'll require is a good strong container. However, you can also have a container modified. There are many modifications available that can help give you a jump start on your project, but here are a few of the most common:
Paint:

Painting a container is a modification available in most locations. Cost and timing varies by location and a customer can choose any custom color they desire. Keep in mind that lighter colors require an extra coat of paint and are typically more costly.

Doors and Windows:

A container can be modified to include doors or windows. Most manufacturers have common sized "man doors" and windows or sliders. If you require a window or door that the manufacturer cannot install you can have them do the cut for you as long as you provide correct cut out dimensions.
Insulation: Since you are creating a liveable space it is important to think about insulation. A container can be modified to include insulation or you can purchase an insulated unit.
Electrical: A container can come equipped with an electrical package that includes a set number of outlets, lights and light switches. Be sure to inform your vendor of your electrical needs. The electrical will be installed by professionals to ensure it is done safely.
You may order a container at On-Site Storage Solutions, they can supply you with the appropriate shipping container for the job. Whether it's used or new, it's guaranteed to satisfy your needs. They deliver your containers with care, and they're used to working with difficult delivery locations. If you're looking for a shipping container near you, you may contact On-Site storage solutions at (888) 405-8772 or info@onsitestorage.com
Once your shipping container is delivered to your backyard, you'll just need to set up the electrical connection. For this job, we highly suggest that you contact a qualified electrician. Furthermore, if you plan to have a bathroom, mini kitchen or bar in your container space, you'll need a plumber as well.
Whether your safe haven is going to be a home office, a home theatre, or a music studio – you should have a well-thought plan in order to utilize your space efficiently and effectively. This is the most exciting and fun part of having a shipping container man cave. You can make the space yours with just minor research and inspiration or you may seek help from an established container house building company like the Custom Container Building.
Shipping container man caves and She-sheds are versatile spaces that allow you to pursue your passion with freedom. If any of the steps are outside your comfort zone and need any help, consult a professional. If you need a shipping container, feel free to browse our online range of shipping containers for sale as well as some modifications we can provide you.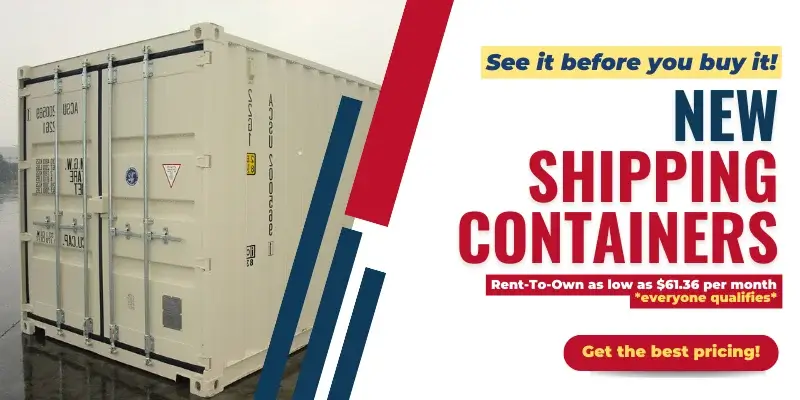 FREQUENTLY ASKED QUESTIONS